My Way: 15 Things That Inspire Amar'e Stoudemire
Who?
Amar'e Stoudemire, professional basketball player, author, actor and art collector
Where?
Jerusalem
What?
The former NBA All-Star is now a part-owner and player for Hapoel Jerusalem Basketball Club in the Israeli Basketball Premier League. In addition to his basketball career, Stoudemire uses his art curating company, The Melech Collection, and the Amar'e and Alexis Stoudemire Foundation to educate children and raise money for art schools and children's activity centers. Stoudemire has TV and film credits as an actor in movies such as Entourage and Trainwreck. He has also written children's books and regularly attends fashion week events around the world.
I'm inspired by…
The Book of Proverbs and The Book of Wisdom.
My favorite quote is…
"By any means necessary." —Malcolm X
I love watching…
Hitch with Will Smith. It's a comedy. It's inspiring and fun to watch—a lot of great points in it.

© PHOTOS 12/ALAMY STOCK PHOTO
I'm currently Netflixing…
The Crown, a series about Queen Elizabeth II.
Growing up, my role model was…
Tupac Shakur. I don't have one today, but hopefully I'm a role model for the youth.
When disappointments happen…
I count to 10, give myself some time to reflect on what's in place, and then I go from there.
My secret weapon is…
The Bible. I'm inspired by the Scriptures. It allows me to search for a better understanding and gives me something to strive for.
My aha moment was…
When I got drafted to the NBA. I realized hard work pays off. I was ninth pick in the NBA draft by the Phoenix Suns.
Everyone should try…
Growing their own crops in a garden. I think it's something that is very important—to learn how to take care of their garden because there's a lot of spiritual enlightenment that goes along with that.
The best career advice I've received is…
To work hard, to be smart and study. Sometimes you're going to make some mistakes, but learn from them and keep moving.
In 20 years…
I'll be teaching biblical history and the word of God to a lot of students, still being successful and watching my children grow.
The most important lesson I've learned is…
To be humble; It's allowed me to treat people kindly and equally.
I jam out to…
Tupac Shakur and Bob Marley and the Wailers. Tupac and Bob Marley were both revolutionaries. Bob Marley was very positive in his music, and Tupac was very inspiring.

RON GALELLA/WIREIMAGE
I value…
My lack of fear. It allows me to be the man I need to be and to be there for my family.
The No. 1 thing on my bucket list is…
To watch my grandchildren grow. That's a long time from now, but hopefully I can live to see them and they can receive a lot of knowledge and understanding from me.
Related: My Way: 17 Things That Inspire Venus Williams
This article originally appeared in the March 2017 issue of SUCCESS magazine.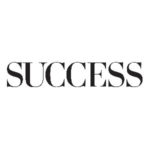 SUCCESS is your guide for personal and professional development through inspiration, motivation and training.