16 Motivational Podcasts by Black Hosts You Need to Listen To
There is a podcast for every niche, meaning you can curate your own on-the-go personal development regimen based on the topics you're most interested in: things like self-help and motivation, finances and money management, or business and entrepreneurship.
Here are 16 podcasts worth a listen, all focused on areas of personal and professional growth, and all produced by Black hosts. What shows would you add to this list?
Personal Development and Motivation
On Fix My Life, life coach Iyanla Vanzant works with those whose lives are in chaos, encouraging them to do the work necessary for real change.
Hosted by Iyanla Vanzant
hey, girl is a podcast that unites the voices of phenomenal women near and far. Created with sisterhood and storytelling in mind, author Alex Elle sits down with people who inspire her.
Hosted by Alex Elle
Les Brown Greatness Radio is positive and motivational content curated by the legendary speaker Les Brown.
Hosted by Les Brown
Every episode of Minority Trailblazer features successful minorities in a variety of fields to educate, empower and inspire the current and future generations of leaders.
Hosted by Greg E. Hill
Hear Oprah's personal selection of her interviews with thought leaders, best-selling authors, spiritual luminaries, as well as health and wellness experts.
Hosted by Oprah Winfrey
On Straight Up, motivational speaker Trent Shelton brings his powerful, honest perspective to bring you the truth you need to hear—even if it's hard to take.
Hosted by Trent Shelton
Join the conversation with Eric Thomas and his co-hosts CJ Quinney and Karl Phillips to learn how you can create the life you deserve.
Hosted by Eric Thomas
Business and Entrepreneurship
The Girl CEO podcast is the playground for entrepreneurs—a podcast for women to learn, grow, be honest about their shortfalls, and most importantly, play.
Hosted by Ronne Brown
Living Corporate is a platform dedicated to exploring and celebrating underrepresented identities in Corporate America. The podcast amplifies the voices of black and brown professionals at work.
Hosted by the Living Corporate Team
Myleik Teele is an entrepreneur, as the founder of curlBOX, and on her podcast she shares her insights in hopes of teaching you the things she had to learn the hard way.
Hosted by Myleik Teele
As a follow-up to his book of the same name, Daymond John conducts candid interviews with entrepreneurs, musicians and athletes where they share the secrets they use to outperform, outwork and outhustle their way to the top.
Hosted by Daymond John
Side Hustle Pro spotlights bold, Black women entrepreneurs who have scaled from side hustle to profitable business.
Hosted by Nicaila Matthews Okome
Spiritpreneur® School is an empowerment podcast created by Abiola Abrams for conscious creatives, healers, wellness gurus and entrepreneurs.
Hosted by Abiola Abrams
Finances and Money Management
The Clever Girls Know podcast is a podcast for women on all things money.
Hosted by Bola Sokunbi
On Redefining Wealth: Chase Purpose Not Money, Patrice Washington shares solo insights or enlightening guest interviews that influence the masses to live their life's purpose, find fulfillment and earn more without chasing money.
Hosted by Patrice C. Washington
Your Money, Your Life covers money topics ranging from how to control your debt to our psychological relationships with our finances.
Presented by Black Enterprise and hosted by Alfred Edmond Jr.


What would you add to this list? Let us know in the comments!

Photo by Rawpixel.com/Shutterstock.com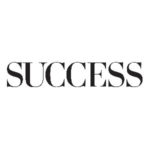 SUCCESS is your guide for personal and professional development through inspiration, motivation and training.