John Addison Named Leadership Editor of SUCCESS Magazine
John Addison, president and chief executive officer of Addison Leadership Group and former co-chief executive officer of Primerica, has been named the Leadership Editor at SUCCESS Magazine, a national newsstand publication and guide to personal and professional development. Addison, the author of the upcoming book, Real Leadership: 9 Simple Practices for Leading and Living with Purpose (McGraw-Hill; March 8), is now a contributor to a monthly column aptly titled "Real Leadership." The column, which began being published with the January 2016 issue, draws on the leadership and growth lessons Addison experienced firsthand and those from influencers he has surrounded himself with.
"SUCCESS is committed to providing our readers with experts, big thinkers and motivators in leadership and personal development to help them grow in business or improve their lives," said Josh Ellis, editor-in-chief at SUCCESS. "John Addison's renowned personal wisdom, in addition to his years of experience as a co-CEO, speaker and motivator, offers our readers a unique perspective and enhances our commitment to developing a new generation of leaders."
Addison's column shares a fresh perspective on leadership, both in the office and in life. Describing himself as a "normal guy who happened to find himself in abnormal circumstances," Addison is the epitome of hard work paying off and leading to success. A small-town southern boy from Georgia, he rose to co-CEO of Primerica, Inc., where, during his tenure from 1999 to 2015, he led the organization through monumental changes, gaining real experience in leadership, management and personal development. Today, Addison shares his business acumen and leadership insight through speaking engagements, consulting opportunities and in his new book available this March.
To read Addison's monthly column, pick up the latest issue of SUCCESS Magazine. For more articles by Addison.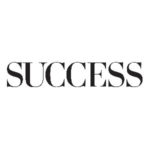 SUCCESS is your guide for personal and professional development through inspiration, motivation and training.