Gary V: Word Gets Around Fast on Social Media
Social media expert Gary Vaynerchuk is the New York Times bestselling of Crush It! Why Now is the Time to Cash in on your Passion. In this web exclusive clip, Gary explains how the movie Bruno can teach everyone a lesson about the speed of information.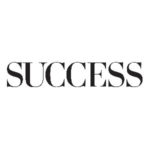 SUCCESS is your guide for personal and professional development through inspiration, motivation and training.