Finding Your Place in the YouEconomy
For Chris Ducker, a brick-and-mortar business charted a path into the YouEconomy. In 2010 Ducker was an entrepreneur working 14-hour days running a call center and missing time with his family. So he set a goal to become a virtual CEO within one year.
Related: The YouEconomy: The Power Is Yours
He blogged and podcasted about his journey, and by November 2010, he had achieved his goal, outsourcing enough of his workload to cut his work time at the call center to three hours per week. In fact, his blogging audience became so engaged with his story that they asked him for help in making the same transition. So Chris started a second business, Virtual Staff Finder.
"From there my brand just developed," Ducker says. "People were listening to the Chris Ducker podcast or reading the Chris Ducker blog. I was just providing inspiration for people to follow their goals and suddenly I was a keynote speaker at large events and a best-selling author."
Despite his virtual business knowledge, Ducker says he isn't a tech geek. "I'm not a fan of technology. I'm not the most savvy bloke, but when I need help, 99.9 percent of the time there's something out there that can take care of it." He encourages people to look for apps, websites or virtual help when dealing with an issue of time or money.
He also encourages people to accept that the world is moving away from traditional job hierarchies. "You've got to use some judgment," he says, "but ultimately there will come a time when you'll have to pull the plug on your full-time job."
Today Ducker runs his call center, recruitment consultancy, and a co-working space, all intended to help startup entrepreneurs. This new way of doing business is here to stay, he says. "We're in a space in time now where entrepreneurs can really start and build a business quicker than we have done in years past."
Related: Do You Have What It Takes to Be a Part of the YouEconomy?
This article originally appeared in the August 2016 issue of SUCCESS magazine.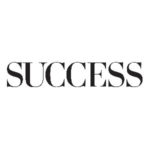 SUCCESS is your guide for personal and professional development through inspiration, motivation and training.