Editors' Picks: 9 Ways to Make 2017 Your Best Year Yet
At SUCCESS, we strive to create content that will inspire our readers. We want the pages of the magazine and the articles on SUCCESS.com to motivate you and push you to new heights, to help you grow both personally and professionally. But as we write, edit, design, layout and upload each story, we, too, find motivation and guidance on how to reach new potentials.
Related: 44 Ways to Kick-Start Your New Year
As we reflected on the past year, we picked our favorite stories from the magazine—the ones that challenged us, encouraged us, taught us and helped us grow most. And we hope that you, too, can learn from these stories and find valuable lessons in them to guide you to success in the new year.
Taken from the SUCCESS staff's favorite articles of 2016, here are nine ways to make this year your best year yet:
1. Let go of unnecessary baggage.
I had been curious about the cult following behind Marie Kondo's book, The Life-Changing Magic of Tidying Up, and I thought Melissa Balmain wrote a piece that was simultaneously witty, thoughtful and poignant. It was a pleasure to read. It also made me want to try tidying up for myself.
—Jamie Friedlander, associate editor
2. Look into freelance gigs.
I'm proud of so many stories from SUCCESS in 2016, but in looking at the year on the whole, I keep going back to our August cover story profiling the YouEconomy. The research behind this one still drives a huge part of our editorial direction, as it defined the future of entrepreneurship and all the ways we can serve our self-driven, high-achieving readers.
—Josh Ellis, editor in chief
3. Take on a new hobby.
I like this story by Tara Nieuwesteeg from the December issue. I have always been interested in genealogy, and Tara's personal story of discovering her family's history has inspired me to resume working on the family tree I started years ago.
—Amy McMurray, art director
4. Explore.
As we came up with ideas for our September issue with the theme of competition, we thought, Is there any greater competition than competing against yourself? So we challenged our writer, Mike Graff, to hike the Slickrock Creek Trail, which is considered one of the most challenging trails in North America. Not only did Mike successfully complete the treacherous hike, but he also learned an important lesson on the value of exploring the unknown.
—Jesus Jimenez, managing editor
5. Strengthen your mind.
Most articles like to tell you what to do, but I really like the ones that tell you what not to do. Because this article is a reality check, a reminder to reflect on the things you're doing that maybe you shouldn't be—like feeling sorry for yourself, shying away from change or worrying about pleasing everyone. I appreciate that Amy Morin challenges us to "become a little better today than [we] were yesterday." And I think I will try to do just that!
—Jessica Krampe, digital managing editor
6. Make memories.
I love this story because the writer so eloquently captures the universal awkwardness we all feel as we mature. It's also such a simple but profound reminder to ensure our priorities are in check and that we keep the most important people top of mind. I live far away from my family, so this year, I'm committing to make time to stay in touch, even just to say hello.
—Cecilia Meis, integrated content editor
7. Fill your heart with positive feelings.
In this fast-paced world, we all lose touch with our personal side at one point. This article reminds me to enjoy the small, random and spontaneous things in life.
—Garrett Hughes, social media coordinator
8. Meditate, meditate, meditate.
Being someone that struggled to build my own meditation practice as well, I enjoyed Jeff Vrabel's perspective as he encountered the same challenges I did along the way. I found my way to my own practice, but I now know the challenge to get there is all part of the journey.
—Christian Stovall, senior production designer
9. Sharpen your creative mind.
Creativity can be hard to come by unless it's sneaking up on you when you least expect it. I do a lot of creative things in my spare time, and I'm always looking for a good brain spark. This article provides a good starting point: Ask questions.
—Lydia Sweatt, web producer
Related: 3 Ways to Set the Perfect New Year's Resolution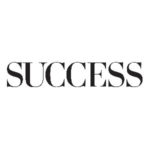 SUCCESS is your guide for personal and professional development through inspiration, motivation and training.