Steve Yastrow suggests a 95 percent rule when talking with clients: 95 percent should be about them and only 5 percent about you. So how do you communicate the virtues of your product or service in such a short period of time?
Rather than "loading the slingshot" with all the information possible, Yastrow suggests making your customer an integral part of the conversation. Ask about the client and his or her needs. This way, you learn more about the client—and what's actually relevant.
In his book Ditch the Pitch: The Art of Improvised Persuasion
(SelectBooks, January), salespeople and business managers can learn from Yastrow's advice: improvise. Throw away the script you know so well. By taking a fresh approach to each customer, you will find out what makes them unique and where the conversation should flow. Yastrow, with help from improve performers, like comedians and musicians, will show you how to master persuasive conversations.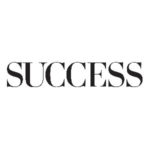 SUCCESS is your guide for personal and professional development through inspiration, motivation and training.