Country Music Queen Reba McEntire Keeps It Real
Just say the name "Reba," and people likely know who you're talking about. Reba McEntire,
the best-selling female country singer of the 20th century, is a member of that elite group of performers who need no last
name or introduction.
For much of her career, McEntire's persona has been larger than life, a sequined diva known for her extravagant concert
productions. But the "queen of country music" is no prima donna; she learned her work ethic early as the third
of four children born to Oklahoma cattle ranchers. And her hard work paid off: In her 35-year career, McEntire has racked
up 33 No.1 singles, 13 platinum albums, more than $55 million in sales, two Grammys among dozens of other music awards, acting
credits on stage and screen, as well as business interests that include her own lines of apparel and home decor. She has balanced
all that with marriage and motherhood.
But along the way, she admits temporarily losing sight of herself. "It's like you have to go through everyone
else's version of what they think you are until you can find yourself," she tells SUCCESS.
At the height of the craziness, McEntire was doing a show "more elaborate even than Michael Jackson's or Madonna's
concerts," she says. "I had three separate packs on me: one for my earpiece, one for my microphone and one for
the light rig that followed me wherever I went on stage. I had a catwalk and 10 dancers. I did 15 costume changes during the
course of the show." But in December of that year, she broke her leg in a skiing accident, which left her with no choice
but to tone the theatrics way down.
McEntire says her six seasons on a sitcom also influenced her in simplifying her image and finding her authentic self, the
down-to-earth Reba her fans relate to so easily. "From doing the Reba show, I felt like I had been in people's
living rooms. I really am the regular, everyday Reba I played on the show. I wanted people to know that this is me. I'm
Reba, and we're buddies. We're friends."
Of course, McEntire's fans loved her unconditionally—glitter and rhinestones or jeans and boots. Along with her
own work ethic and love of music, her fans' devotion has been a constant, which she does not take for granted. "It's
always been important to me to live my life as a good example, because you never know who's watching, whose life is
affected by you," she says.
Music Her Way

Over the years, many fans have told McEntire her music inspired them to keep going, even when they were in despair. She knows
firsthand how those fans felt because there was a time when the music saved her, too. While on tour in 1991, a twin-engine
jet crashed with her tour manager and seven band members, killing all of them. McEntire and her manager-husband, Narvel Blackstock,
had skipped the flight. She was recovering from bronchitis, and wanted to get a good night's sleep before joining the
band the next day.
Overwhelmed by grief, McEntire had trouble imagining working again without her performing family. But their memory and the
thought of disappointing her fans got her back on stage again. She dedicated her next album, For My Broken Heart, to these
friends who died so tragically. "Music is so healing. It helped me express my pain and my confusion," she says.
Since childhood, music has been a big part of McEntire's life, one of the simple pleasures of growing up in a tightknit
family on an 8,000-acre cattle ranch in southeast Oklahoma. Her mother was a schoolteacher and an accomplished singer who
taught her children to sing and harmonize. Her father and grandfather were world champion steer ropers. Local rodeos provided
early venues for Reba and her two siblings, who formed The Singing McEntires.
Her solo music career began when country artist Red Steagall heard her sing the national anthem at an Oklahoma City rodeo
in 1974. Steagall was so impressed, he offered to help her establish a career in Nashville. The next year, she signed a contract
with Mercury Records, which remained her label (later as the merged Polygram/Mercury/MCA) until 2008.
In the years since her 1977 self-titled debut album, the prolific vocalist has released 31 albums, lending her sassy contralto
to the best songs she and her team can find. McEntire remembers learning how to take initiative and creative control early
in her career. "I told Jimmy Bowen, who was head of the label at MCA at the time, 'I don't like these songs.
I don't like the instrumentation. I want to sing my kind of country, the kind I grew up with. Where's the fiddle?'
" The producer told her to go find the songs herself. "I had no idea how to do that when I got started,"
McEntire says. "But I tell you what, I figured it out."
From tear-jerking ballads and classic country covers, to strong-woman anthems and story songs like "Fancy," McEntire
learned how to grab Nashville's most winning tunes and make them her own.
Taking on Challenges

In the late '80s, McEntire stepped up her game with music videos likened to miniature movies, complete with a story
line and McEntire herself playing a character. It was unlike anything other artists were doing at the time, and it gave her
the opportunity to embrace acting as a second career.
In 1990, McEntire jumped at the chance to play a leading role in the horror comedy Tremors. She successfully landed parts
in several movies, including Rob Reiner's 1994 film, North. She even starred as Annie Oakley in the made-for-TV
movie Buffalo Girls before a six-month stint on Broadway in Annie Get Your Gun. She spent the next six years
starring in the WB sitcom Reba.
True to her nature, while focusing on acting during this period, McEntire remained open to all opportunities—and second
chances. She recalls a quirky accident that resulted in her taking the role in Annie Get Your Gun. Just before boarding
the England-bound Concorde in New York with her husband, a runaway meal service cart knocked the airplane door off its hinges
and the flight was canceled. The couple decided to make the most of their extended layover in New York and take in a Broadway
play. They chose Annie Get Your Gun.
McEntire had previously been offered the starring role in the play, but turned it down because she didn't want to stay
in one place for six months. But during intermission, she looked at her husband and declared, "I have got to do this
play." She cleared her schedule and, after Cheryl Ladd's run was up, McEntire jumped into the lead role for a
six-month run in 2001. Critics and fans went crazy for her spirited portrayal of Annie Oakley, and she won the Theatre World
Award for a Broadway stint that almost didn't happen.
"I think we get lots of opportunities," she says. "If I don't take one, sooner or later, God gives
it to someone else. So now I think hard about it when chances show up. That's exactly what happened when the TV show
Reba came along; I was just rippin' ready to take it." Her role in the series, which ran from 2001 to
2007, garnered a Golden Globe nomination in 2005.
Keeping It Fresh

McEntire wasn't quite "rippin' ready" when a design company first approached her offering to develop
a clothing line bearing her name. The initial designs missed the mark entirely, and her first answer was, "No way."
But she wanted to stretch herself and decided to take a second look, on the condition that she could establish the creative
direction for the line. She tore pages out of magazines and catalogs to give designers a clear understanding of what an apparel
collection named after Reba McEntire should look like. On a second attempt, a new design company presented spot-on samples,
and the Reba collection soon established a strong foothold, retailing at Dillard's stores since 2005.
McEntire found she enjoyed the challenge of such hands-on work in an entirely new arena. She finds juggling the varied demands
of career and life to be invigorating. "With my short attention span, it's great for me to have different interests
and to be constantly switching gears," she says. "I can easily go from my music to a business meeting where I'm
selecting buttons, prints and colors, talking about designs for my collections. People think that must be a challenge for
me, but I'd truly rather have a lot of different things going on at once. It keeps me fresh. If I'm on one subject
for too long, I just burn out and get bored."
Today's Reba McEntire is a lot more relaxed, more jeans-and-boots than the sequins, big hair and showy vocal acrobatics
of a decade and a half ago. She's intent on keeping stress to a minimum, and she's quick to admonish others to
do the same.
"I keep doing this because I absolutely love what I do. I get jazzed! I love the music, the fresh blood, the new ideas,"
she says. "But the most important thing I'm doing now is staying happy and staying healthy, spending time with
my family and friends."
And she has no intention of slowing down one bit. "Growing up on the ranch, one thing I was trained to do, no matter
what, is to work. Dolly Parton and I talked about retiring, but then we just laughed and said, 'What would we do if
we retired? Find something else to get involved in, so why even bother retiring?' "
Now working with a new record label, Valory Music Co., for the first time in her career, she released her 31st album in August
to her largest fan base ever. The album, Keep on Loving You, debuted at No. 1 on the Billboard charts across all genres. The
name, she says, was intended as a tribute to her fans.
Of this new chapter in her life, she has said, "I'm excited to be where I am in my life, at my age, that the
radio is still playing my music and that fans still want to hear my music and see me perform. I'm very grateful, appreciative
and blessed."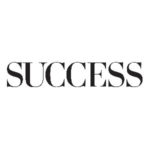 SUCCESS is your guide for personal and professional development through inspiration, motivation and training.