Keeping up with your fitness routine can be time consuming and confusing. Here are some fitness gadgets that will save you time and keep you on track.
Fitbit – $99
This wireless tracker clips anywhere on your clothing and automatically uploads to your computer when you are within 25-50 feet. On the Fitbit itself you can view calories burned and steps taken or log in to the Fitbit Web site to see more detailed data. The Fitbit will even let you know if you're getting enough sleep.
Garmin Forerunner 405 – $299
This GPS-enabled sport watch works like a personal trainer. You can track and store your training on the watch, then wirelessly send the data to your computer. Training features include monitoring of your time, distance, pace, calories and heart rate (when paired with heart rate monitor). You can even download recorded courses to compete against previous workouts or race a Virtual Partner ®.
iPod Shuffle 2GB – $69
This is the most wearable, portable iPod ever. Clip it to your sleeve, your running shorts, or your jacket. The 2GB Shuffle holds 500 songs, enough room to download albums and customized playlists. It's so easy to use; you can control it with one hand — even without looking.
Tanita BC533 Glass Innerscan Body Composition Monitor – $114
Bioelectrical Impedance Analysis (BIA) technology uses transparent electrodes to accurately monitor multiple components of overall health. The results are analyzed along with gender, age, height and weight for the most accurate and comprehensive at-home reading ever available. Measurements include Weight, Body Fat %, Body Water %, Daily Caloric Intake, Metabolic Age, Bone Mass, Muscle Mass, Physique Rating and Visceral Fat Rating.
iSPINNING – Free, SMHEART LINK – $149
A cycling application, for the iPhone and iTouch, that when paired to a SMHEART LINK sensor, listens to your body and is able to display your body's detailed fitness trend. iSPINNING enables you to customize dashboards and design workouts to see and track fitness metrics, including heart rate, time in target zones, calories burned, cadence, speed, distance and power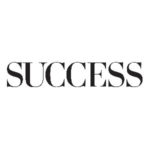 SUCCESS is your guide for personal and professional development through inspiration, motivation and training.