A business plan is your road map to success—not just a tool used to attract funding. Taking the time to research your intended market, set goals and outline how you plan to reach those goals will help you base decisions on solid facts instead of your gut.
If you are writing a plan for the first time, it's helpful to look at sample plans specific to your industry. Click the Sample Plans tab at BPlans.com for specific examples. For a blank plan outline, visit the template gallery at Score.org. To give you an idea of what to expect, here are the basic parts:
Executive Summary: Write this after you have completed the other sections and can sum up the rest of your plan details.
Products and Services: Like it sounds, this section contains in-depth descriptions of the individual products and services. Include factors that make your products unique.
Marketing Plan: Include market research about your industry, information about your targeted customer, analysis of your competition and data identifying your potential.
Operations/Personnel: Write specifics about the day-to-day processes of your business, meaning everything from how you produce your product to the location and the staff.
Financial Plan: Include personal financial statements, a detailed outline of startup expenses, profit projections for the first year and the next three or four years, cash-flow projections, and a break-even analysis.
Special Considerations: If presenting your plan for a bank loan, include the amount of the loan and details on how the funds will be used. If your audience is a group of investors, you should also add what you estimate as a return on their investment and explain their portion of ownership.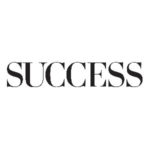 SUCCESS is your guide for personal and professional development through inspiration, motivation and training.