Bono Uses the Spotlight for Significance
In 1960s Dublin, Paul Hewson received early lessons in adversity. With a Roman Catholic father and Protestant mother, who died when he was just 14, Paul grew up amid the violence and hatred of a Northern Ireland bitterly divided by religious and political issues.
As a teen, he found a positive outlet after responding to a schoolmate's notice on a bulletin board seeking members for a new band. Ultimately, the kid nicknamed Bono also found his voice: "I was such a lousy guitar player that one day they broke it to me that maybe I should sing instead. I had tried before, but I had no voice at all. I remember the day I found I could sing. I said, 'Oh, that's how you do it.'"
Lyrics: Sunday Bloody Sunday
I can't believe the news today. I can't close my eyes and make it go away. How long, how long must we sing this song? How long, how long? 'Cos tonight
we can be as one, tonight.
Broken bottles under children's feet. Bodies strewn across the dead-end street. But I won't heed the
battle call. It puts my back up, puts my back up against the wall.
Sunday, bloody Sunday. Sunday, bloody Sunday.
And the battle's just begun. There's many lost,
but tell me who has won? The trenches dug within
our hearts. And mothers, children, brothers, sisters. Torn apart.
Sunday, bloody Sunday. Sunday, bloody Sunday.
Wipe the tears from your eyes. Wipe your tears away. I'll wipe your tears away. I'll wipe your tears away. I'll wipe your bloodshot eyes. Sunday, bloody Sunday. Sunday, bloody Sunday.
And it's true we are immune. When fact is fiction and
TV reality. And today the millions cry. We eat and drink while tomorrow they die.
The real battle just begun To claim the victory
Jesus won On… Sunday, bloody Sunday Sunday, bloody Sunday…
From then on, Bono was not afraid to speak out, often writing lyrics with social, religious or political themes (at right, lyrics to U2's 1983 single "Sunday Bloody Sunday"), and lending his voice to humanitarian causes. One of his first forays into humanitarian work came in 1984 when he was a part of Band Aid and sang on the single "Do They Know It's Christmas?" with proceeds benefitting famine relief in Ethiopia. A subsequent trip to Africa that Bono took with his wife, Alison, was the spark that ignited his activist efforts. As he once told Oprah, "Celebrity is a bit silly. But it is currency, and you want to spend it well."
Since then, Bono has gone on to help millions of people by giving his time and money backing UNICEF, Amnesty International, Greenpeace, DATA (Debt, AIDS, Trade, Africa), ONE and (RED) to name a few. He's been nominated for the Nobel Peace Prize, knighted by the queen of England and named Time Person of the Year and has forged alliances with some of the world's most powerful leaders.
Of course, speaking out comes with risks. During a live performance in 1987, he condemned a bomb attack by the Irish Republican Army that claimed 11 lives, which provoked kidnapping threats and an attack by IRA supporters on a vehicle carrying band members.
But Bono continues to use his voice for those in need. When asked by Larry King why he does all that he does, he said, "I only do what people would do if they had the time and the money."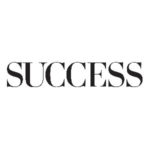 SUCCESS is your guide for personal and professional development through inspiration, motivation and training.