Ben Rattray On Making Anything Possible

SUBSCRIBE on iTunes or your favorite podcatcher app so you don't miss an episode!
Changing the world we live in is a goal each of us aspires to at some point. Ben Rattray is helping to make that possible for more people than ever. Rattray is the founder of Change.org, a site that empowers driven individuals to make a difference in their communities and around the world. In this lively discussion with former SUCCESS publisher Darren Hardy, Rattray emphasizes the power of a story and how even a small success demonstrates to others what good can come when we take a stand to improve our world.
This interview appears on the SUCCESS Talks Collection, available in the January 2014 edition of SUCCESS magazine.
Favorite quote:
"The one thing I'd mention to entrepreneurs about the impact they can make in the world is to, to look not too far away from their own company…Ya know, people who employ one or two or ten or hundreds of people have immense impact on the lives of their own staff members. And that's oftentimes overlooked."
—Ben Rattray
You might also like…
SUCCESS Talks, the popular audio program included every month in SUCCESS magazine, is now available as a weekly podcast. We feature fascinating interviews with prominent business, creative and thought leaders such as Tony Robbins, Richard Branson, Tim Ferriss and Barbara Corcoran, and include key takeaways designed to help you put information into action.
Catch up on all individual episodes at SUCCESS.com/SUCCESSTalks or download the monthly SUCCESS Talks Collection with your magazine subscription.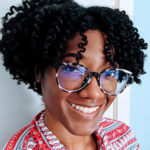 Lydia Sweatt is a freelance writer, bookworm, and bass guitar enthusiast. When she goes outside, a bicycle goes with her.