9 Ways to Deal with Change
Marriage, breakups, career changes, job loss, illness, having children, an empty nest, financial downturns, moving, graduating, losing someone you love. Stuff happens. All of these are common transitions and stress triggers. How do you cope? Here are a few self-coaching tips that can help:
1. Admit that you feel vulnerable and seek help, which will defuse your negativity.
2. Become proactive. Those who are empowered look for opportunities to make things better. Victims sit back and worry about what will happen.
3. Know that you are never stuck with just one feeling. You may feel afraid and optimistic and excited about the same circumstances. Focus on the positive emotions.
4. Trust yourself based on past successes, asking, When have I managed change before? How did I do that? How did it turn out?
5. Avoid obsessing about the future. The solutions for how you feel now are usually in the present.
6. When your future seems to depend on someone else's actions, you might be inclined to obsess about what-ifs. Instead make the present moment the most important thing in your mind.
7. Take positive action to get back on track: Put on music and dance in your kitchen; go for a walk; breathe deeply; read something inspirational.
8. Quiet your mind briefly so you can see a fork in the road with a positive outcome. Find something you're grateful for or remind yourself that things have a way of working out.
9. Get out of your own head. Many people ease their stress and fears quickly with meditation, with prayer or by helping someone else.
—Ann Smith, author of Overcoming Perfectionism: Finding the Key to Balance & Self-Acceptance
How you react to change determines the outcome, good or bad—and there are usually 3 ways people react. Find out where you fall and how that affects you.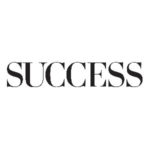 SUCCESS is your guide for personal and professional development through inspiration, motivation and training.