9 Things All Future Leaders Should Be Doing Now
Sometime after 2020, millennials will manage the business world. If you're a millennial, you must:
1. Get some content.
Specialize in something valued by employers.
2. Relate to all types of people.
You will succeed only if you can get people of all ages and levels to work with you. Use your content to earn respect.
3. Grow a network.
Build your business network with the vigor used in building your social network.
4. Say it well.
The first 10 seconds of a presentation means more than the next 10 minutes. People are judged by their ability to take command of a room and communicate clearly. Become skilled at public speaking.
5. Exercise patience.
You must prove your talents to others around you and work your way up; the climb will make you a better leader. Think of it like a game that has levels: At each level you need to acquire skills and tools to move on. If you move up too quickly, you will fail at the next level.
6. Be as transparent as you can.
It can be difficult to remember lies. If you don't know, say you don't know.
7. Do the right thing.
Integrity is very hard to regain once you've lost it.
8. Have a destination in mind.
Decide what a "good career" means to you and plan for it.
9. Don't confuse your head and heart.
Make decisions with your head—although you can execute with your heart. Even the toughest actions can be taken humanely.
—Nigel Dessau, author of Become a 21st Century Executive
Do you have what it takes to lead? Check out John Addison's 5 traits of a great future leader to find out.
This article appears in the January 2016 issue of SUCCESS magazine.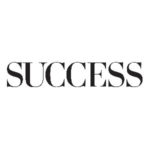 SUCCESS is your guide for personal and professional development through inspiration, motivation and training.