8 Reasons Dogs Are an Entrepreneur's Best Friend
They're full of love, loyalty and happiness, but dogs can be more than man or woman's best friend. In honor of today's Take Your Dog to Work Day, we teamed up with the Young Entrepreneur Council (YEC) to ask a few entrepreneurs why dogs should be more appropriately titled "entrepreneur's best friend."

1. Keeps Me Company
On our morning walks, I get in a thought-provoking podcast from Stanford eCorner, LSE, HBR or another source, while getting exercise, spending time outdoors and making my two furry children quite happy. It may be the best form of multitasking ever!
– Emily Eldridge Holdman, PeopleKit
2. Gives Me Another Reason to Keep Going
As "entrepreneur's best friend," a dog is a great responsibility, both emotionally and financially. I have four dogs and I love them and treat them like family. When I do well, they do well, as they are with me every step of the way and are always rewarded when I reach my entrepreneurial milestones.
– Charles Moscoe, Scumbag.com
3. Reinforces Positivity
I never knew how much of a dog person I'd be until I got one myself — and though the age-old lesson of responsibility is still as true as it was when you were five, I would say that positivity is the greatest lesson I've learned from my pet. Even if I've had the worst day of my career, coming home to a happy being who greets me with love is enough to keep me going.
– Rob Fulton, Matikis
4. Prevents Burnout
Before I got my Portuguese Water Dog, Riley, I had the habit of staying at my office working really long and unhealthy hours, and would eventually get burned out. Riley helps me leave work at a decent time because I don't want him to be alone for too long. Sometimes I'll head back to the office or work from my apartment, but most of the time, when I unplug I really do disconnect until the next day.
– Mark Krassner, Knee Walker Central
5. Provides a Sense of Playfulness
It's nice to have someone (and yes, the dog has that much personality!) to remind you to enjoy the little things in life and be playful amidst all the gravity and seriousness.
– Trevor Sumner, LocalVox
6. Shows Me the Value of Daily Breaks
Faith is the mascot and Chief Barketing Officer of Brandberry. She is essential to my success in that she forces me to take breaks. As someone who becomes very engrossed in my work, I often find myself sitting at my desk for hours on end. Fortunately, Faith demands attention, requiring me to actually get up and walk around.
– Ashley Mady, Brandberry
7. Establishes a Fun-Loving, Informal Culture
My former bulldog (she passed last year) Roxy helped me establish a beloved culture at my former company Pepperjam (sold to eBay). The fact that we had Roxy constantly running around the office providing unconditional kisses to anyone and everyone helped create a culture that was fun, exciting and informal.
– Kristopher Jones, ReferLocal.com
8. Helps Me Keep Things Simple
My dog does three things really well: eat, sleep and play. I often look at my dog to remind myself to keep things simple so that I can continue succeeding as a entrepreneur. So I always make sure I am not hungry, I get enough sleep and that I go out and do something fun, which in turn helps re-energize me in my entrepreneurial goals. My dog has it figured out.
– Phil Chen, Systems Watch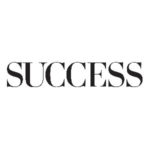 SUCCESS is your guide for personal and professional development through inspiration, motivation and training.