6 Ways to Use Competition to Your Advantage
How do you use competition to your advantage?
All competition is an opportunity for collaboration or growth. I'm an athlete and have always had a very competitive drive, so if someone challenges me, I rise to the occasion. I don't like being told no or having someone think I can't do something. Finding creative solutions when people think it can't be done is where I really thrive.
–Meghan Clem, executive director and co-founder of RAD Camp
---
Being competitive is my greatest advantage. Competitiveness drives you in unimaginable ways. It steers you through the lowest valleys and atop the highest mountains.
—Cory Williams, serial entrepreneur and investor, Epic Management Group


---
Stand out from the crowd. The digital landscape is always changing—staying ahead of market trends and keeping a constant pulse on competition helps me innovate our services and stand out.
—Warren Jolly, CEO of adQuadrant


---
Competition is one of the greatest motivators as long as it is used in a positive way. When you compete with yourself, you will be so wrapped up and consumed with improving that nothing else will register on your radar. This creates confidence in your brand and helps you celebrate your competitors genuinely at the highest level.
—Kelly Cardenas, owner and CEO of Kelly Cardenas Salon
---
Competition is a great source of motivation and perspective and it keeps me grounded to my company's core values. We are fortunate to be in a sector with a distinct lack of competition. However, we still encourage it. Competition helps reaffirm our philosophies to the wider industry, and we may even learn a thing or two seeing how others approach a shared problem in a different way.
—Ben Bawtree-Jobson, CEO of SiFi Network
---
Competition can be helpful—it can bring your message to a wider audience, for example. It can also push you to innovate and avoid complacency. I'd be worried if we didn't have competitors. If what you're doing is interesting and valuable, surely others should be trying to copy your success.
—John Kodumal, CTO and co-founder of LaunchDarkly




This article originally appeared in the November/December 2020 issue of SUCCESS magazine.
Photo by @bradneathery/Twenty20.com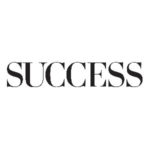 SUCCESS is your guide for personal and professional development through inspiration, motivation and training.