5 Ways You Can Help Rebuild After Hurricane Harvey
Since Hurricane Harvey made landfall on Aug. 25, 11 trillion gallons of rainwater have washed over Texas. Thousands have been displaced from their homes and communities, and they need our help.
SUCCESS is based in Dallas, and we want to support our fellow Texans. As they say, everything's bigger in Texas, which is certainly the case for our unifying spirit to help one another. Join us in assisting the disaster relief efforts today by giving your time or donation to organizations that are looking to making a difference.
Here are a few ways you can help people (and pets) affected by the storm through donations. We're in this together!
As one of the largest aid organizations in the U.S., the American Red Cross has sent more than 80 tractor-trailer loads of volunteers and survival materials to the Gulf Coast. They've set up approximately 45 emergency shelters in Houston, Dallas, Austin, San Antonio and dozens more smaller cities in Texas, with shelter supplies including ready-to-eat meals, clothing and basic necessities for the survivors.
The SPCA of Texas took in more than 120 stray cats from Corpus Christi's Cattery Shelter before Hurricane Harvey reached the coast. The organization recently set up a temporary mega shelter in Downtown Dallas, and pet owners at a nearby human shelter are close enough to visit their animal friends. SPCA is at capacity for new volunteers, but it is accepting donations to continue its rescue efforts.
Providing spiritual and physical aid to victims of natural disasters, poverty and more, Samaritan's Purse has extended a helping hand to people around the world since 1970. Two of its disaster units are already in Texas to help residents face the storm's destruction. Samaritan's Purse plans to place five disaster units in total, including two in Houston and one in each of the Victoria, Rockport/Portland and Galveston/Santa Fe areas.
United Ways across Texas are accepting location-based donations to assist with storm relief efforts. There are currently relief funds for the United Ways of Coastal Bend, Galveston, Victoria County, Brazoria County, Greater Houston and several other areas across the state.
The Houston Food Bank will provide food and supplies on a long-term basis to help Texans rebuild and recover from the storm. The best way to help the food bank carry out its mission is by donation, but you can also sign up to volunteer or drop off food or supplies at 535 Portwall St. in Houston through Sept. 9.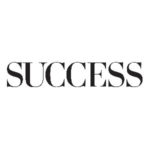 SUCCESS is your guide for personal and professional development through inspiration, motivation and training.