3 Ways to Speak Up and Be Heard
Your voice is your signature; it carries your energy, confidence, intelligence and warmth and is a powerful manifestation of your professional identity.
Related: John C. Maxwell: 4 Qualities of Charismatic People
It's essential to know how to use your voice for maximum impact. Here are three exercises that will prepare your voice to suit the intention of your communication:
1. Say aloud, "Call me at 4 p.m.," as a direct order, as an invitation, as a favor and then as a plea.
What do you notice? Do the pitch, tone, volume and placement change with the intention? They should.
2. Close your eyes as you listen to the radio, and focus on the variations of the announcer's voice to indicate what's most important.
Listen for pitch variation at the end of one segment and the beginning of another; notice how emphasis is placed on key words. Try to imitate what you hear and observe how it feels.
3. Relax your jaw, breathe, and say your name the way James Bond would say it.
"Bond. James Bond." Now smile and try it again. What do you notice? As an instrument of your expression, the voice needs to vary widely to suit the requirements of the situation and the intent of your message.
Related: How to Speak Well… and Listen Better
—Gina Barnett, founder of Barnett International Consulting, Inc., author of Play the Part
This article appears in the March 2016 issue of SUCCESS magazine.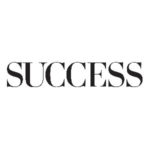 SUCCESS is your guide for personal and professional development through inspiration, motivation and training.