3 Steps to Planning Your New Venture
Lawrence Gelburd works with a range of young and experienced entrepreneurs as a Wharton lecturer and independent consultant. He has both students and clients start at the same place in planning their ventures, which he breaks down into three basic steps. (Read more about Gelburd's work with establishing partnerships on SUCCESS.com.)
"One of the great things about being human is the ability to abstract, and to sit down in front of a computer or a piece of paper and write things down," he says. "Where I see a lot of people get in trouble is when they don't do just that."
1. Identify your top 3 goals. Once you have established those goals, create two or three strategies to achieve that goal. "And if you are a real nerd like me, you can then develop two or three tactics you can use to implement those strategies," Gelburd says. "When I say a tactic, I mean something you can get a college student to do for you—something task-driven and direct. You should be able to accomplish this in an afternoon. If there is more than one person involved, I usually ask the individuals to do this by themselves. Then if you have key people or mentors, you can begin the process of bouncing this information off one another."
2. After you've figured out what your goals are professionally and personally, list your current personal contacts and mentors who are relevant to your enterprise. "That should be thorough and actually take a fair amount a time, at least an hour," he says.
3. Once you have that list and have reviewed existing relationships, determine the most important areas for development and start targeting those individuals and organizations you want to reach using the various social media tools and conferences.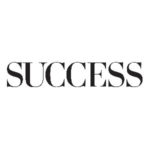 SUCCESS is your guide for personal and professional development through inspiration, motivation and training.