17 Game-Changing Quotes From SUCCESS Live
"What you don't deal with will eventually deal with you." —Simon T. Bailey
Here's the good news: You have the opportunity to face it.
The best way to confront your growth is face to face. It's meeting successful people you admire and listening to them, talking with them, learning from them. It's in this type of setting that your growth is challenged minute by minute, where you get to hear innovative ideas straight from the incredible people behind them. And with all that inspiration under one roof, it's almost impossible to leave unchanged.
Related: What You Missed at the First-Ever SUCCESS Live in Dallas
SUCCESS Live, the transformative conference featuring world-class speakers returned for the second time this year Sept. 8-9 in Long Beach, California. Top influencers from around the world gathered to share their inspiring ideas about one of our favorite topics: success. Whether it's boosting your confidence, finding purpose or setting big goals, you can find it all at this motivational event.
If you missed SUCCESS Live this year, no worries—we collected some of the best photos, videos and tweets from that inspirational weekend. Scroll down to get an interactive recap.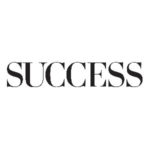 SUCCESS is your guide for personal and professional development through inspiration, motivation and training.