15 Inspiring Quotes to Help You Find Joy
A joyful life, lived in peaceful bliss, is the best existence we can hope to achieve. It's the kind of life that produces positive vibes and feel-good energy, and encourages us to look to the future with high hopes.
Pure joy might seem like a fleeting emotion, but even if you only feel it for a moment in time, you can hold on to it. You can relish in it.
Related: Finding Your Personal Joy
Get in a joyful state of mind right now with these 15 inspiring quotes.
1. "We cannot cure the world of sorrows, but we can choose to live in joy." —Joseph Campbell
---

2. "Find joy in everything you choose to do. Every job, relationship, home… it's your responsibility to love it, or change it." —Chuck Palahniuk
---

3. "The soul's joy lies in doing." —Percy Bysshe Shelley
---

4. "If you carry joy in your heart, you can heal any moment." —Carlos Santana
---

5. "Let your joy be in your journey—not in some distant goal." —Tim Cook
---

---

7. "There are those who give with joy, and that joy is their reward." —Khalil Gibran
---

8. "Sometimes your joy is the source of your smile, but sometimes your smile can be the source of your joy." —Nhat Hanh
---

9. "We have to embrace obstacles to reach the next stage of joy." —Goldie Hawn
---

10. "Grief can take care of itself, but to get the full value of a joy you must have somebody to divide it with." —Mark Twain
---

11. "Just follow your joy. Always. I think that if you do that, life will take you on the course that it's meant to take you." —Jonathan Groff
---

---

13. "Joy is increased by spreading it to others." —Robert Murray McCheyne
---

14. "Joy is the holy fire that keeps our purpose warm and our intelligence aglow." —Helen Keller
---

15. "Joy lies in the fight, in the attempt, in the suffering involved, not in the victory itself." —Mahatma Gandhi
Related: TED Talks: 'The Habits of Happiness'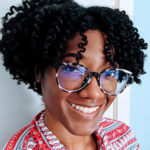 Lydia Sweatt is a freelance writer, bookworm, and bass guitar enthusiast. When she goes outside, a bicycle goes with her.