15 Inspirational Quotes to Unlock Your Imagination
If you've ever wished things could be different, you're not alone. Every great innovator had a desire to create something new and wonderful―and with all of the ways to get things done today, opportunity is at an all-time high.
All you need is a sharp imagination to get going. Create your own reality with some inspiration from these 15 motivating quotes.
Related: How Having a Childlike Imagination Can Change Your Life

1. "Imagination is more important than knowledge. Knowledge is limited. Imagination encircles the world." ―Albert Einstein
---

2. "The man who has no imagination has no wings." ―Muhammad Ali
---

---

4. "You can't depend on your eyes when your imagination is out of focus." ―Mark Twain
---

---

6. "Imagination is the beginning of creation. You imagine what you desire, you will what you imagine, and at last, you create what you will." ―George Bernard Shaw
---

7. "Imagination creates reality." ―Richard Wagner
---

8. "Without leaps of imagination, or dreaming, we lose the excitement of possibilities. Dreaming, after all, is a form of planning." ―Gloria Steinem
---

9. "You're only given a little spark of madness. You mustn't lose it." ―Robin Williams
---

10. "The imagination is the golden pathway to everywhere." ―Terence McKenna
---

11. "Do not quench your inspiration and your imagination; do not become the slave of your model." ―Vincent Van Gogh
---

12. "You have all the reason in the world to achieve your grandest dreams. Imagination plus innovation equals realization." ―Denis Waitley
---

13. "Trust that little voice in your head that says, 'Wouldn't it be interesting if…'; and then do it." ―Duane Michals
---

14. "If you fall in love with the imagination, you understand that it is a free spirit. It will go anywhere, and it can do anything." ―Alice Walker
---

Related: A 4-Question Guide to Unlock Your Creativity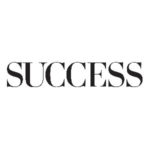 SUCCESS is your guide for personal and professional development through inspiration, motivation and training.