10 Reasons Why Every Office Needs Plants and Flowers
Do you feel like your work environment isn't the calmest it could be? Do you get easily distracted or lack motivation or inspiration? Perhaps you seem to always be getting sick.
Related: Healthy Living Equals Successful Living
If your office doesn't already play home to any plants or flowers, you should really consider bringing a few into the space.
Although it is not the first thing that most people think of when looking for ways to improve efficiency and the quality of their work, plants can actually help to improve productivity levels by 15 percent, as discovered by a study done by Exeter University. Having plants around can also help keep the air clean, and even keep the office cool in the summertime!
Maybe you just want to add a few visually appealing features to the space. Flowers can make lovely (and inexpensive) alternatives to art. Make your office a more appealing place to work, and impress visitors if you regularly hold meetings there.
You can easily find the right plants or flowers to suit your company's image. Whether you're looking to complement chic modern spaces with small potted trees in the lobby or use colorful flowers to brighten up a space, there are many options and it can be hugely beneficial to get the whole workplace involved in choosing which to bring in.
Luckily, plants don't need to be high maintenance and there's a whole host of options which are perfect for those busy offices. Cacti, succulents and spider plants are great examples of plants which are very easy to grow and maintain indoors and come with all of the fabulous benefits highlighted in the infographic below.

SOURCE: FLOWERCARD.CO.UK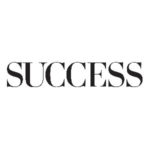 SUCCESS is your guide for personal and professional development through inspiration, motivation and training.