10 Inspirational Quotes About the Power of Being Thankful
When is the last time you stopped to count your blessings? No matter who you are or where you're at in life, there is reason to be thankful. So take a moment and reflect on all that you have to be grateful for, for there is power in gratitude and thankfulness.
Related: 7 Ways to Be Thankful Every Day
1. "The unthankful heart discovers no mercies; but the thankful heart will find, in every hour, some heavenly blessings." — Henry Ward Beecher
---

2. "It's not possible to experience constant euphoria, but if you're grateful, you can find happiness in everything." — Pharrell Williams
---
3. "When it comes to life the critical thing is whether you take things for granted or take them with gratitude." — Gilbert K. Chesterton
---

4. "The thankful receiver bears a plentiful harvest." — William Blake
---
5. "Gratitude is the fairest blossom which springs from the soul." — Henry Ward Beecher
---

6. "Never take anything for granted." — Benjamin Disraeli
---
7. "The trick is to be grateful when your mood is high and graceful when it is low." — Richard Carlson
---

8. "No duty is more urgent than that of returning thanks." — James Allen
---
9. "There is something that happens when you are grateful: You continue to keep receiving blessings. So I will always be
grateful." — Chrissy Metz
---

10. "Acknowledging the good that you already have in your life is the foundation for all abundance." Eckhart Tolle
Related: The Scientific Reason Why Faking Thankfulness Actually Makes You Thankful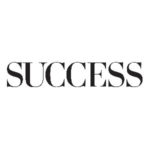 SUCCESS is your guide for personal and professional development through inspiration, motivation and training.