Till Debt Do You Part: Money Problems in Marriage
Sometimes falling in love is the easy part. Deciding if that person is a suitable financial partner is another story. Studies show that money is the No. 1 reason couples split. Before you walk down the aisle, get four easy ways you and "the love of your life" can ensure decades of happiness—and financial stability.
Don't Fear the Prenup
Many couples avoid even discussing a prenuptial agreement because they perceive it to be a precursor for divorce. On the contrary, it can help lovebirds tackle real issues like debts, assets, business holdings and custody of children from previous marriages—all issues that could come back to bite you if not dealt with early enough.
Weigh Wedding Costs
Just like with any wise financial purchase, you need to draw up a wedding budget and stick to it. Determine what your most vital priorities are and spend accordingly. The wedding industry is a multibillion-dollar machine that depends on you going over budget. Eliminate the risk of finding yourself in postnuptial debt and living with the interest that will follow you years after the wedding cake is gone.
Get Help with the Honeymoon
Who really needs three blenders anyway? Avoid incurring honeymoon debt and sign up with a honeymoon registry. Guests will then be able to buy increments of your big sendoff—a valuable cost-cutting plan.
And Once the Honeymoon's Over…
It's of the utmost importance to carry through on all this responsible budgeting behavior—especially if you'll be combining bank accounts. Explore your financial goals together, be open about your spending/savings habits, update your 401(k) plans, set aside an emergency fund, and devise a way to tackle any existing debt. Don't let any lingering issues boil over—it will save you from headaches and heartaches down the road.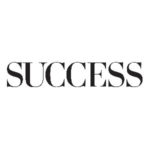 SUCCESS is your guide for personal and professional development through inspiration, motivation and training.