The Power of Self-Control
Positive psychologist and former seventh-grade teacher Angela Duckworth decided to pursue a Ph.D. in psychology to understand why so many of her best-performing students were not those with the highest IQs. She has found that a student's self-control predicts report-card grades better than measured intelligence. Outside of the classroom, the Duckworth Lab at the University of Pennsylvania's Positive Psychology Center has shown that stronger self-control plays a role in lower levels of smoking, marijuana use and binge drinking, and correlates with higher lifetime earnings, savings and reported levels of life satisfaction.
Related: Why Self-Control Is So Important
Is self-control a matter of genetic luck, or can it be taught? The latest research indicates that though we are all biologically prewired, nature is not as separable from nurture as once presumed. While our natural dispositions tend to be more plastic in childhood, psychologists are learning that we can also change later in life by adopting more of an "I think I can" mindset. All of us will face momentary temptations that can distract us from our long-term goals. Our capacity to deal with them depends on our ability to bring the distant consequences of our actions to the present to undermine the appeal of a given temptation.
—Adapted from Think Bigger and 39 Other Winning Strategies from Successful Entrepreneurs by Michael W. Sonnenfeldt
This article originally appeared in the March 2018 issue of SUCCESS magazine.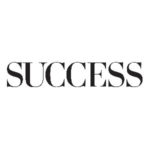 SUCCESS is your guide for personal and professional development through inspiration, motivation and training.