SUCCESS Foundation: Look in the Mirror
It's tough to rid yourself of a habit you don't want—or to change anything—simply through willpower. You can't just wish a bad habit away.
It's much easier to begin a new, better habit. Eventually, the new habit becomes strong and replaces the old one. The first step is to identify which habit you want to change, and that begins with regular reflection.
Related: 12 Simple Habits That Set Ultra-Successful People Apart
Reflection means looking carefully at yourself and your life on a regular basis to see what you're happy with and what you want to change. You can reflect in many different ways: through writing or art, or by taking long walks, visiting a favorite place, talking to a favorite mentor, or through a religious or spiritual practice.
Whichever method you choose, it all begins with small steps. This is the lesson adapted from the text of SUCCESS for Teens: Real Teens Talk about Using the Slight Edge, the cornerstone material of SUCCESS for Teens, a personal-development curriculum by the SUCCESS Foundation. (SUCCESSFoundation.org offers free downloads of the e-book, facilitator's guide and audio to qualifying public schools, churches and nonprofit youth-development programs.)
One teen used a journal to reflect on her feelings when her family was in a crisis.
Related: Why You Should Keep a Journal
When I was in the ninth grade, my mom lost her job, and we didn't have any money to keep our apartment. My dad had left us and wasn't giving us financial support. I was depressed because I was concerned about my next meal or where I would sleep.
I wasn't really talking to anyone about what I was going through, which wasn't a good feeling. I eventually started keeping a journal, which helped. I gained a better understanding of how to handle emotional problems through writing in and rereading my diary.
Writing allows my emotions to pour out of my emotional storage bag, my heart. When I hold my feelings in, I feel a lot of pressure and worry that I might eventually explode or take out my pain on someone else if the pressure is not released. But once my feelings are released, I feel at ease.
I began to write in my journal every day. After I poured out everything in those entries, I felt much better, though I was still worried about what would happen to my mother.
Before I had my diary, I would just sit, cry and hope for the best when something bad happened. Sometimes I prayed, too. But writing helped me the most. My journal was my best friend. It made me think and helped me come up with different ways to handle problems by myself.
I now have more than three years of my life recorded in my journal. I recently named it "Precious," because that's how I feel about all the thoughts it contains.
Related: 28 Ways Keeping a Daily Journal Could Change Your Life
To download the SUCCESS for Teens e-book, learn about the program, share your story about it or make a contribution, visit SUCCESSFoundation.org. Leaders, participants and donors can request a profile in SUCCESS by emailing info@SUCCESSFoundation.org.
This article originally appeared in the January 2018 issue of SUCCESS magazine.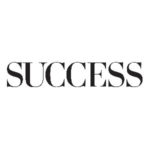 SUCCESS is your guide for personal and professional development through inspiration, motivation and training.