Startup Trends: The Good, Bad and Surprising
For the second consecutive year, entrepreneurial activity nationwide was down, reaching pre-recession levels in 2013, according to the Kauffman Foundation. The decline in business creation was probably due to an upswing in the U.S. employment rate, officials said.
Meanwhile, entrepreneurs ages 45-54 kept chugging along in new business development. They created a fraction of a percent more businesses than they did in the previous year, according to the Kauffman Index of Entrepreneurial Activity. Entrepreneurs of this age made up 23 percent of all new business owners.
Over the last 10 years, some states bucked the downward trend of new business formation; Delaware nearly doubled its incidence of business creation from 0.15 to 0.28 percent, and Massachusetts, Nevada, Alabama, Florida, California and New York also showed increased activity, according to the Kauffman Index.
Are you curious if you would ever be able to start and own a business? Try three free ways to see if you have what it takes to be an entrepreneur.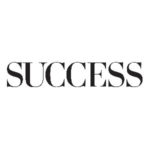 SUCCESS is your guide for personal and professional development through inspiration, motivation and training.