Warning: Smoking may be hazardous to your health. You know that. But a half-century ago, many people didn't—until the landmark surgeon general's report on smoking and health was published in January 1964.
"Few medical questions have stirred such public interest or created more scientific debate than the tobacco-health controversy," Surgeon General Luther Terry wrote in the foreword to his advisory committee's report.
While smoking rates have dropped by more than half as a result of successful anti-smoking campaigns and education, the total number of smokers in the U.S.—about 43.8 million adults, or one in five—remains about the same because the total population is larger, says Lewis Foxhall, M.D., vice president for health policy at The University of Texas M. D. Anderson Cancer Center.
"Still," he says, "lung cancer remains the No. 1 cancer killer and the leading preventable cause of death in the United States."
Do you smoke, or have other unhealthy-living habits? You can improve your health for a happier, more fulfilling life—check out 10 tips you can act on immediately, including the step that encourages you to say goodbye to cigarettes.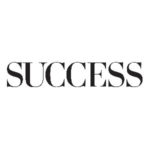 SUCCESS is your guide for personal and professional development through inspiration, motivation and training.