Recipe: Morgan's Veggie Patties
In February 2011, Guy Fieri lost his younger sister Morgan to skin cancer. He says that her early death is the event that to this day shapes him the most.
"Just a beautiful, amazing person," Fieri recalls. Losing his sister reinforced an important lesson, he says: "There's one go-round of this life. I believe there's other stuff that should be coming up—I hope there is…. Losing my sister, who didn't deserve to be taken, who was living a really good life, just teaches me that there's no right or wrong, no answer to who goes, how they go, and so you've got to live every single day with that intensity and zest for life."
While his sister was sick, Fieri cooked for her, accommodating her plant-based diet, including the following recipe for veggie burgers, inspired by Morgan.
Ingredients:
2 ounces olive oil
3 tablespoons diced red onion
2 tablespoons diced black olives
2 tablespoons diced red bell peppers
1 teaspoon diced jalapeño
1½ tablespoons diced garlic
1 tablespoon diced artichoke
4 ounces black beans, drained
4 ounces chickpeas, drained
4 ounces white beans, drained
6 ounces rolled oats
½ teaspoon Hungarian paprika
½ teaspoon chili powder
1 teaspoon dried oregano
1 tablespoon minced fresh parsley leaves
½ teaspoon red chili flakes
½ teaspoon ground cumin
½ teaspoon celery salt
¼ teaspoon ground sage
2 tablespoons seasoned bread crumbs
1 egg
Directions:
In a medium sauté pan over medium heat, add 1 ounce olive oil and all raw vegetables except beans. Sauté until translucent. Remove and cool. Add veggies to beans and mix thoroughly. Add all dry ingredients along with the egg. Thoroughly mix all ingredients and form into four patties. Cover and refrigerate for 30 minutes. In a sauté pan, add 1 ounce olive oil and cook patties 2-3 minutes per side.
—Source: FoodNetwork.com, courtesy of Guy Fieri
Related: Guy Fieri Shares What Feeds His Appetite for Life
This article originally appeared in the June 2016 issue of SUCCESS magazine.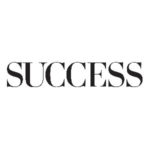 SUCCESS is your guide for personal and professional development through inspiration, motivation and training.