Look in the Mirror for a Health Checkup
Some signs of aging do more than wound your vanity: They signal ischemic heart disease—a restriction in the blood supply to our tissues, which shortchanges them on the oxygen and glucose needed for healthy metabolism.
In a Danish study, patients were assessed whether they looked younger or older than their true age—a practice that assumes the perceived age of a patient correlates with age-related disease and mortality, and thus patients appearing older than their chronological age are more likely to be in poor health, compared with patients appearing their actual age.
The signs of aging they evaluated:
Male pattern baldness
Specifically, frontoparietal and top crown baldness
Gray hair
Facial wrinkles
Earlobe crease (a diagonal fold or wrinkle in the skin of the ear lobe)
Patches on the eyelids
Gray or white opaque rings around the cornea
Patients' risk of heart attack increased 35 percent if they had eyelid patches, 11 percent if they had earlobe creases, and 40 percent for men with crown top baldness. Patients who had three or four signs of aging (the fourth being frontal balding) had a nearly 40 percent greater risk of ischemic heart disease and a nearly 60 percent increased risk of heart attack.
"Looking old for your age [indicates] poor cardiovascular health," said Anne Tybjaerg-Hansen, M.D., in outlining her research findings.
—American Heart Association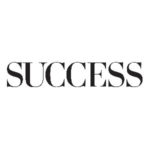 SUCCESS is your guide for personal and professional development through inspiration, motivation and training.