Improve Brain Function with Yoga
Looking for a midafternoon pick-me-up? Don't reach for a snack or another cup of coffee. Instead try yoga.
Researchers have found that 20 minutes of Hatha yoga significantly improves brain function—particularly in the ability to maintain focus, and process and use new information. In fact, participants in the University of Illinois study scored better on cognitive tests following yoga than after 20 minutes of moderate to strenuous aerobic exercise, which had no effect.
The yoga session involved seated, standing and supine postures that included isometric contraction and relaxation of different muscle groups and regulated breathing, and concluded with a meditative posture and deep breathing.
Lead researcher Neha Gothe, now a professor at Wayne State University in Detroit, says the brain boost from yoga may stem from breathing and meditative exercises aimed at calming the mind and body and aiding in focus, which could have benefits that last beyond the yoga session.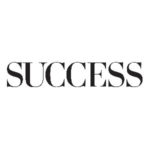 SUCCESS is your guide for personal and professional development through inspiration, motivation and training.