How to Make Better Business Decisions
Making a big decision for your business can be scary. When you have several opportunities on the table, it's hard to ignore five good options for one, golden opportunity. How do you know whether you're making the right choice? Will there be a redo if things go badly?
In this episode of Brilliant Thoughts, SUCCESS People Editor Tristan Ahumada talks to Mike Scioscia about making tough calls in life and business. Scioscia is a former Major League Baseball catcher who has won three World Series—two as a player for the Los Angeles Dodgers and one as manager of the Los Angeles Angels (formerly Anaheim Angels). He attributes his success to the strong relationships he built over the years, and of course, a willingness to make bold, impactful decisions.
Turning down a baseball scholarship to go pro was one of the first.
"I saw players better than me get these life-changing injuries where you can't play anymore," Scioscia says. "If that happened [to me], I felt like I could pick up the pieces and find what I wanted to do with my life…. Whatever I didn't learn at Clemson University then, I could pick up later."
Are you facing a tough business decision that could change your life? Here's a quick guide to help you make the right choice.
Act now or regret later.
In just a few days, the universe can send amazing opportunities your way. You could receive an invitation to speak at a conference, attract five clients or ink a deal to collaborate with another business.
The only problem is that you can't do everything at once. Saying yes to one thing often means saying no to something else.
Before you choose one thing over the other, ask yourself three questions:
Which decision will make the most impact in my life or business?
If I say no today, will the opportunity arise again?
How much risk am I comfortable with?
When your window of opportunity is closing, and you have to make a decision, these questions will put everything into perspective. You can weigh each choice by the value it brings and avoid a cycle of indecision.
"In my life, there were some serious crossroads where I had to put it all on the table for my passion," Scioscia says. "You have to go all in. And if you don't go all in, the threat isn't having to regroup; the threat is having to regret."
No matter what, be decisive. Few decisions are so rigid that you can't start over and choose a new path.
Turn anxious thoughts into action plans.
Before anxiety clouds your mind and takes hold of your body, transform that energy into something positive. Create a plan that allows you to exit that moment and address what's bothering you deep down.
As an entrepreneur, that could be anything. Maybe you're worried about the cost of raw materials needed to make your product. Or perhaps your marketing strategy just isn't working. Listen to yourself, feel the emotions and pay attention to the thoughts circling your brain. Is there an idea or two hidden within those jumbled, anxious currents? Are they potential solutions? If so, write them down. Or better yet, act on your ideas right now—even if you have to climb out of bed to do it.
"When you get hit with those lightning bolts at night, what you need to do is find an application," Scioscia says. "Insert it into what you need to do. Because if you don't, it's just another idea that evaporates."
Don't let the competition drive all your decisions.
It's smart to stay two steps ahead of your competitors. That playful nudge will inspire you to innovate and adapt as many times as you need to, which is a useful skill in business.
But there is a line to draw. Healthy competitors know there's a balance between chasing a goal and getting caught in a chess-like competition.
"I think all that becomes a distraction," Scioscia says. "I managed the Angels for 19 years, and really getting into it, I was trying to set an environment where we didn't care what was happening outside of our world…. We knew there were teams that were better than us, but we also knew we could beat them if we did what we needed to do on the field."
Don't let someone else's goal threaten the decisions you've made. Just stick to the plan. Before you know it, you'll be sharper, wiser and strong enough to beat the competition.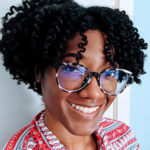 Lydia Sweatt is a freelance writer, bookworm, and bass guitar enthusiast. When she goes outside, a bicycle goes with her.