How to Find the Most Credible Medical Information Online
The best option when facing a medical problem is always to consult a doctor, nurse or other medical professional. But if you're in a crunch, don't have access to a doctor nearby or just need a quick fact, the internet can prove valuable.
Related: These Are the Questions You Need to Ask Your Doctor​
Anca D. Askanase, M.D., an associate professor of medicine at Columbia University Medical Center, and Lindsey Bordone, M.D., an assistant professor at Columbia University Medical Center, offer these tips for consulting the internet for health advice.
1. Look at the web address.
"Trusted websites would be those that are supported by institutions, foundations and government organizations," Askanase says. Strive for a website that ends in .edu, .org or .gov.
2. Pay attention to the date.
"People should avoid reading websites that haven't been updated in over a year or two," Bordone says. "New medical information is always coming out and if two years go by without any updates, it is likely that newer information is now available."
3. Read the article carefully and take note of the language.
"Look for citations, references and the author of the publication," Askanase says.
4. Don't always trust first-person articles.
"If a website contains many personal accounts of a disease without any statistics to support trends in the disease, then this could also indicate that it is not reliable," Bordone says.
These are some of the best resources on the web for medical information.
General:
National Institutes of Health (NIH.gov)
U.S. National Library of Medicine (MedlinePlus.gov)
Mayo Clinic (MayoClinic.org)
Cleveland Clinic (Health.ClevelandClinic.org)
Specific:
American Cancer Society (Cancer.org)
National Cancer Institute (Cancer.gov)
American Heart Association (AmericanHeart.org)
American Diabetes Association (Diabetes.org)
Alzheimer's Association (ALZ.org)
Fisher Center for Alzheimer's Research Foundation (ALZInfo.org)
Related: How to Know If You're Healthy Enough​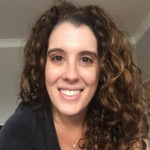 Jamie Friedlander is a freelance writer based in Chicago and the former features editor of SUCCESS magazine. Her work has been published in The Cut, VICE, Inc., The Chicago Tribune and Business Insider, among other publications. When she's not writing, she can usually be found drinking matcha tea into excess, traveling somewhere new with her husband or surfing Etsy late into the night.