How I Stay Mentally Strong
Around our office, I have a reputation for being relentlessly positive.
I'm not completely sure why, but it might have something to do with my reaction to less-than-favorable news. Whatever the reason, people always think of me as very easygoing, but I've had my share of negative thoughts to conquer.
When I started working at SUCCESS, I found myself participating in one of the most infuriating daily tasks known to man: long-distance commuting. I drove a tedious route from South Dallas to Plano, Texas, a minimum of 60 miles round trip, which usually meant spending up to three hours in my car each day. But instead of moving closer to work as soon as I took the job, I chose to make this journey for eight long months—and it tested everything I knew about being mentally tough.
Related: 10 Ways to Build Your Mental Strength
And oh boy, did I feel the rage. I felt my heart stop cold at the same time every morning as the disappointment of a traffic jam triggered anxious thoughts. I cringed with every sudden brake that stopped my bumper inches from a wreck. I learned that Google Maps did not always have my best interest at heart, and I probably internalized everything just a little too much.
But by the time I finally reached work and swung open the front doors of SUCCESS headquarters, none of that mattered. I was no longer inching along in search of a faster lane, so technically there was nothing to be bothered about after 9 a.m. What happened on the highway was old news, and most important, I was grateful to have made it in one piece.
It isn't easy to leave your frustrations where you found them, to simply clear your mind of the small things to make room for an entire day's worth of events, but it's definitely worth the effort. Looking back, I realized I was able to keep a strong mind by storing my emotions in a sort of mental filing cabinet. I packed up my thoughts, good or bad, and made sure the best ones were front-and-center when I needed them the most.
I recently moved closer to work, but I'll never forget how light I felt after mentally letting go of my long commute. Even as I find new challenges that test my willpower, I'm always reminded that sometimes it's best to do a little mental unpacking.
Related: Mental Strength Can Make You Unstoppable—Here's How
This article originally appeared in the April 2017 issue of SUCCESS magazine.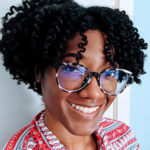 Lydia Sweatt is a freelance writer, bookworm, and bass guitar enthusiast. When she goes outside, a bicycle goes with her.