Cody Foster On Guarding Against Complacency

SUBSCRIBE on iTunes or your favorite podcatcher app so you don't miss an episode!
Great achievement comes with great struggle: There is no such thing as an overnight success. Cody Foster, owner of the insurance marketing agency Advisors Excel, has worked hard to create a multibillion-dollar business that isn't just a moneymaking machine but something that truly helps people. In his discussion with former SUCCESS magazine publisher Darren Hardy, Foster shares the secrets behind his achievement–avoiding complacency, adding value and more.
This interview appears on the SUCCESS Talks Collection, available in the March 2014 edition of SUCCESS magazine.
Favorite quote:
"You've gotta have the courage to stick to what you're doing. Now that doesn't mean you don't adjust along the way…but you can't chase every idea that you think's gonna make your business. You've gotta be able to have some focus."
—Cody Foster
You might also like…
SUCCESS Talks, the popular audio program included every month in SUCCESS magazine, is now available as a weekly podcast. We feature fascinating interviews with prominent business, creative and thought leaders such as Tony Robbins, Richard Branson, Tim Ferriss and Barbara Corcoran, and include key takeaways designed to help you put information into action.
Catch up on all individual episodes at SUCCESS.com/SUCCESSTalks or download the monthly SUCCESS Talks Collection with your magazine subscription.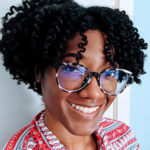 Lydia Sweatt is a freelance writer, bookworm, and bass guitar enthusiast. When she goes outside, a bicycle goes with her.