Are You Addicted to Work?
Highflying execs and hungry young entrepreneurs might be forgiven for the idea that being addicted to work is not a problem—after all, look where it got them! They might even wear the term "workaholic" as a badge. But your family, friends and physician likely think otherwise: If you regularly work beyond expected hours, if you constantly think about work in your leisure time—to the extent that it makes you ill—then it is an issue worth addressing. When loved ones voice their concerns, your instinct might be that they "don't understand" the method and motives of your work pattern. But theirs is an objective and caring voice, and it needs to be heard.
When you choose to take control of your work—rather than allowing it to control you—loved ones and colleagues can help empower you to get your life balance back on track. Consider your family before making decisions that will affect your planned time together, and ask someone you live with to call you at the time you intend to leave work, to ensure you stick to your commitment. At the start of the week, make plans for the weekend with friends—commitments that you're unlikely to break. Keep yourself in check with schedules, alarms and apps (mindfulness apps can be a great way to devolve your responsibility to relax).
Related: 18 Must-Have Apps to Become Your Best Self
These are the practical steps. But it all begins with a state of mind. Once you've identified that you have, or are developing, a problem, the first thing to do is to devote some thinking time to redefine your idea of success. Why exactly are you working so hard? How about your family, intellectual and physical life—are they a success? Sometimes it takes a devoted effort to reconnect with aspects of your life that deep down you know are important, and that you love or enjoy. But it's tough to find that glimmer behind a desk at 9:30 p.m. Check out this new infographic that points out some further practical ways to locate it, and steer your life and career in a beneficial new direction.
Source: BusinessBacker.com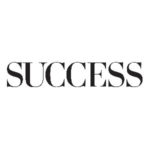 SUCCESS is your guide for personal and professional development through inspiration, motivation and training.