Rejuvenation Shouldn't Be Expensive: Find Your Next Affordable Meditation Retreat
Vacations often include tight schedules, crowds and non-stop stimulation. Many people return to work feeling more exhausted than when they left. Travel fatigue is real. That's why vacation time might be better utilized at an affordable meditation retreat. After all, wellness destinations shouldn't be expensive.
Affordable meditation retreats provide opportunities to develop mindful, daily routines, find inner peace and even to exercise through yoga and other activities. Then, whether your time away is for three days, a week or longer, you can return to life with energy levels fully recharged.
7 best affordable meditation retreats in the U.S.
Some of the best meditation retreats in the U.S. pamper you with gourmet meals and luxurious accommodations. But for many, simplicity is often the key. Less costly retreats can offer something different and—for many—something even more fulfilling.
What makes these meditation retreats affordable can come in many forms. Some may request light, motivational morning and calming evening routines such as help with cooking or cleaning. Or they may provide simpler accommodations such as shared housing or camping options. Others still may offer group rates, ideal for corporate retreats or even for spiritual guides to plan their own retreats for clients amid peaceful, natural surroundings. In each case, these affordable meditation retreats focus on deep learning to cleanse your mind and improve happiness.
1. Spirit Camp
Mendocino, California
Located within 27 acres of private, redwood forest, Spirit Camp provides natural beauty and serenity in a homey, intimate setting. Just a three-hour drive north of San Francisco, the sanctuary focuses on breathwork, healing and connection with the outdoors as well as modestly priced guest cabins. You'll find ample space in the Heartwood Lodge for dancing, group activities and room for up to 25 yoga mats. Caring facilitators offer retreats with themes, goals and activities throughout the year. Ideal for groups, affordable group rates at this meditation retreat accommodate 10 to 40 guests.
2) Lotus Ranch
Wimberly, Texas
Lotus Ranch offers serenity for healing on 40 acres of natural beauty. You'll find thick woods, meadows and ponds with the privacy you need to reconnect with nature and feed your soul. Typically, the facility is used for the healing benefits of yoga, meditation, art and spiritual retreats. Ideal for groups, lodge accommodations start as low as $55 per night or you may choose to camp outdoors. Lotus Ranch also offers a large kitchen and dining hall for big meals as well as an open deck and 10-person hot tub.
3) Cloud Mountain Retreat Center
Castle Rock, Washington
Cloud Mountain Retreat Center offers year-round, guided meditation retreats at affordable, sliding scale fees. Located deep in the forest about 60 miles north of Portland, Oregon, the center provides a beautiful natural setting with ponds, a creek and abundant wildlife to calm the mind and feed the soul. Established as a non-sectarian Buddhist center, the center's retreats focus on silent meditations, mindfulness and insight. The center currently offers single-person rooms as well as camping options. Guests are also expected to take part in simple chores as part of their daily meditation routine. Retreats center around many themes and goals and vary in length, with most stays lasting about a week.
4) Insight Meditation Society
Barre, Massachusetts
This affordable meditation retreat forest refuge offers talks and guided meditations in the Dharmic tradition of generosity, ethics, deep focus and wisdom. The retreat center offers three-day and week-long retreats as well as other lengths of stays with guidance in Buddhist meditations known as vipassana (insight) and metta (loving kindness) priced on a sliding scale. They also provide online meditation guided programs. Nutritious, vegetarian meals are provided, and simple dormitories are available. You may even consider a service retreat within the society for deeper and lasting meditative learning experiences.
5) Spirit Rock Meditation Center
Woodacre, California
Offering joy through the practice of meditation and Qigong, Spirit Rock Meditation Center provides online and walk-in programs as well as multi-day, non-residential retreats. These affordable meditation retreats occur throughout the year and are designed for both new and experienced participants. Your day begins with a sitting meditation, usually at 10 a.m. Walking and mindful eating meditations follow, each focused on the practice of fully living in the moment. Your day ends with a Dharma talk where guests learn the central tenets, practices and wisdoms of Buddhism. Residential retreats are also available. These immersive experiences provide work assignments and silence over several days or longer. Fees vary including sliding scale and donation options.
6) Drala Mountain Center
Red Feather Lakes, Colorado
Located in the pristine, Rocky Mountain environment of Red Feather Lakes, Colorado, Drala Mountain Center offers a wide variety of affordable meditation retreats and courses. The mission of the center is to raise consciousness, promote peace, assist underserved communities and reduce suffering through social responsibility. The multi-day meditation retreats run throughout the year with a variety of programs for beginners and more intensive programs in the Shambhala and Tibetan Buddhism traditions. Group plans, self-guided retreats and many other options are available. Accommodations range from fine lodge rooms to shared dormitories and even seasonal tents on the hillsides. Meals are included with your stay featuring vegetarian, vegan and gluten-free options.
7) Southern Dharma Retreat Center
Hot Springs, North Carolina
Offering stillness and refuge among the Blue Ridge Mountains of North Carolina, the Southern Dharma Retreat Center has a mission to provide personal and collective awakening through mindfulness, wisdom and ethics. To these ends, their rustic, instructor-led retreats provide dharmic lessons and activities embedded in Buddhist traditions. Personal contemplation and silence lie at the backbone of these affordable meditation retreats. Current offerings vary from 2-night to week-long retreats, each providing vegan meals and shared facilities. Your daily schedule includes a light work meditation in the morning, walking meditation, sitting meditation, personal time, meals and more.
Photo by AYA images/Shutterstock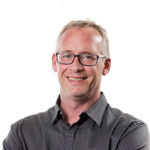 Bryan enjoys the digital space where arts and technology meet. As a writer, he has worked in education, health and wellbeing, and manufacturing. He also assists smaller businesses in web development including accessibility and content development. In his free time, he hikes trails in central Florida.