The 15 Best Meditation Retreats in the U.S.
What are the best meditation retreats in the U.S.? If you search online for beautiful, peaceful and spiritually productive wellness retreats, the breadth of options and opinions may be confusing. Many of the lists you find are created by travel agencies, so we have taken a fresh look at the best meditation retreats in the U.S. These offer peace, beauty, personal growth, relaxation, healing and rejuvenation, as well as opportunities for individuals, couples and groups.
The benefits of meditation are well-known and include increased mindfulness, relief from anxiety, better sleep and more. Some research shows evidence of better brain health and physical benefits, too, such as relief from chronic conditions such as pain and high blood pressure.
Meditation retreats offer something that self-guided meditation, your local yoga class and even the best online and mobile meditation apps cannot—a complete experience free of daily distractions. And self-care through group meditation offers something more. Participants foster social connections, enhancing their individual sense of belonging. Just as importantly, communal meditation creates an environment where individuals can battle burnout and embrace growth while amplifying healing journeys for one another.
What is the best place for meditation in the U.S.?
With healing in mind, our list of best meditation retreats for 2023 emphasizes:
Opportunities for group meditation, yoga and other healthful activities
Natural, calming and aesthetically pleasing surroundings
Ease of contact, scheduling and booking
Delicious, healthful food offerings and quality accommodations
Instructor, coach and owner credentials and experience
Variety of ongoing meditation retreat options
Recommendations and overall client happiness
At these meditation retreats in the U.S., you'll not only meet new people and gain instruction on your path toward greater well-being, but you'll also see new sights, breathe new air, take new hikes, eat new foods and, in some cases, even be pampered. Take a look through this list of the best meditation retreats to get started on your weekend (or longer) self-care retreat of healthy rejuvenation.
Arizona meditation retreats
SpiritQuest
Sedona, Arizona
Travelers worldwide know Sedona, Arizona, for its beauty, arts, meditation and overall restorative powers. If seeking a meditation retreat in the southwest, you must investigate SpiritQuest. A place for spiritual and emotional healing, SpiritQuest Sedona Retreats offers packages that include bodywork and spirit-cleansing meditation. Wellness, yoga, shamanic, couples treatments and other options are available to work through trauma or better understand your next life transition. You can even take a shamanic canyon journey. SpiritQuest also offers accommodations at its breathtaking Oak Creek Canyon sanctuary. However, you may choose to stay with nearby partners in Sedona.
California meditation retreats
Esalen Institute
Big Sur, California
Esalen Institute offers a wide menu of workshop retreats as well as on-campus, serve-and-study opportunities. Every program is designed to help you explore your potential and unlock your creativity. With 24-hour access to hot springs overlooking the Pacific Coast, Esalen provides a luxurious, 100-acre natural setting to truly recharge your batteries.
Their lodge serves as a communal focal point for gatherings, food, fun and cultivating new relationships. You'll also find a swimming pool, art barn, meditation hut and more on the campus. Stays include three meals and accommodations ranging from affordable sleeping bags and yurts to suites and entire houses. Multi-day workshops offer a range of options for communal renewal, mindfulness and meditation.
Silent Stay Meditation Center
Santa Barbara, California
Does the world sometimes seem too cluttered and noisy? Learn the benefits of silence at this picturesque, 45-acre retreat. Guests enjoy private rooms, three silent meals a day and a program with Bruce Davis, Ph.D. and Ruth Davis, heartfulness trainer. Here, heartfulness meditation embraces silence to help clear your mind, bask in your own existence and appreciate the natural beauty that surrounds you. Retreat packages may last a couple of days at modest prices. Retreats of 21 days and longer are also available through the institute's sabbatical program.
Vedanta Spiritual & Holistic Retreat
California Hot Springs, California
As an international center for holistic learning, Vedanta Spiritual and Holistic Retreat places great emphasis on communal growth and healing. Located on more than 200 acres of beautiful hillsides, the retreat offers quiet hiking trails to reconnect with nature while you practice yoga, meditation, breathwork and more. Weekend, four-day and week-long retreats occur regularly with opportunities to live, learn, love and heal communally.
Examples of themed retreats include improving relationships, building resilience, personal healing, cooking and detox. Gourmet, vegetarian meals are provided. If you are ready to pamper yourself while learning the mindful practice of living in the moment, Vedanta is the place for you. It offers boutique, luxury experiences for its guests with lovely accommodations. It even offers a "Goddess Retreat" plan for a rejuvenating, spa-like experience
Colorado meditation retreats
Crestone Retreats
Crestone, Colorado
If you've wanted to experience zen on your own terms, you'll not find a more comfortable and beautiful meditation experience than at Crestone Retreats. Located at 8,400 feet above sea level, you'll look over the San Luis Valley while enjoying their lush vegetable and flower gardens. Accommodations include three vegetarian meals a day, plus homegrown foods prepared in the oryoki tradition. Hiking excursions and hot springs are also on the menu. Individual and group bookings are available for this wilderness and silent meditation retreat, with lodging facilities ranging from camping to a private room in the guest house.
Shoshoni Yoga Retreat
Rollinsville, Colorado
If yoga is part of your mindfulness routine—or you want it to be—Shoshoni Yoga Retreat might be just the place for you. Located within 300 forested acres of the Rocky Mountains, Shoshoni offers three temples, yoga rooms, indoor and outdoor spaces for silent meditation and hiking trails plus a hot tub and sauna. Shoshoni offers the opportunity to reset, rejuvenate and recharge while practicing yoga in the ShambhavAnanda tradition.
Yoga retreats occur every Thursday through Saturday with a two-night minimum. These retreats provide an opportunity to work and learn with others while building a daily self-care routine of meditation, yoga and three meals. Shoshoni also offers special, themed retreats for communal growth and learning throughout the year such as women's retreats, breath training and dance. You can even schedule a course on becoming a yoga instructor yourself.
Sunrise Ranch
Loveland, Colorado
Tucked away in the picturesque foothills of the Rocky Mountains, Sunrise Ranch is a communal center and a holistically managed farm and ranch. Offering healing guidance for people of all faiths, the center embraces the philosophy of honoring the Universal Being. Practices focus on emotional support, personal growth, spiritual intelligence and attunement, a deep mindfulness meditation.
The facilities provide multiple meeting rooms. One of them accommodates up to 240 guests, making it ideal for presentations. Single-day workshops occur regularly, guided by caring and highly qualified spiritual leaders. Sunrise Ranch offers its own retreats throughout the year, guiding groups on their paths of spiritual growth and healing. Affordable accommodations range from single rooms to chalet offerings, and camping opportunities are available.
Florida meditation retreats
Gainesville Retreat Center
Gainesville, Florida
If you're planning a meditation retreat in Florida and prefer deep, subtropical forests to urban coastland, Gainesville Retreat Center might be the place for you. Situated within 140 acres of forested land and offering miles of hiking trails for quiet meditation, the retreat offers opportunities for both individual and group retreats. Their top teachers will kindly guide you through yoga, meditation and more, all in a calming, communal setting of personal fulfillment and growth.
At the current rate of $60 per night for detox and rehabilitation retreats, the center provides opportunities to support and nurture kindred spirits of diverse traditions. They caringly support personal and group benefits through a focus on yoga and mindfulness meditation. Plus, the Gainesville Retreat Center offers detox and rehabilitative retreats as well as discounts for extended stays.
Zen Den Yoga School
Boca Raton, Florida
With excellent teachers and plenty to explore in the surrounding coastal community, Zen Den Yoga School provides a surprisingly relaxed and regenerative experience within Boca Raton. The wellness retreat offerings are amazing with choices of standup paddle boarding excursions (SUP retreats), yin yoga retreats, detox and cleansing retreats as well as speciality retreats.
SUP retreats offer yoga and meditation upon beautiful blue waters. Detox retreats provide a 4-day opportunity to address health and well-being issues through meditation, yoga and dietary knowledge. Yin yoga retreats provide an opportunity to focus both physically and mentally. Speciality retreats provide multi-day opportunities for communal healing and individual growth with themes such as Chinese medicine.
New York meditation retreats
Dharmakaya Center for Wellbeing
Pine Bush, New York
Offering ancient wisdom for modern well-being, Dharmakaya Center for Wellbeing lies amid the idyllic Shawangunk Mountains of New York. The Buddhist center offers opportunities for meditation, yoga, and workshops aimed at promoting inner healing and peace. The center provides a peaceful environment for communal practice, with opportunities for meditation, nature walks and group activities to foster a sense of community.
Personal retreats are designed to assist guests on a path of refocus and renewal. Programs are flexible to meet your needs. Whether you need a few days of quiet contemplation or intensive learning in Buddhist practice, the Dharmakaya Center has you covered. Affordable accommodations include delicious vegetarian food and various room options offering quiet, elegant simplicity.
Menla Retreat & Dewa Spa
Phoenicia, New York
Located in the Catskill Mountains, Menla Retreat is a Tibetan Buddhist center and wellness retreat that offers meditation retreats for communal healing. They have a variety of programs ranging from silent meditation and yoga to guided healing workshops. They also provide massage and related bodywork as well as Tibetan healing therapies. Participants can also enjoy the tranquil nature surrounding Menla, including hiking trails and spa facilities for additional rejuvenation.
Weekend and week-long retreats offer the full benefits of guided healing power amid a safe, like-minded community. Menla offers yoga retreats as well as themed retreats focused on relationships, mindfulness, healing and much more. Accommodations include both standard and deluxe options. Plus, you will relish meals prepared by Chef Alicia from healthy ingredients, including many harvested from Menla's own organic garden.
North Carolina meditation retreats
The Art of Living Retreat Center
Boone, North Carolina
The Art of Living offers meditation retreats designed for almost any well-being goal. They provide meditation and silent meditation retreats as well as Shankara Ayurveda Wellness and programs designed specifically toward improving your happiness. And if you simply need some R&R, there's a retreat package for that, too. While accommodations include comforts such as beds, Wi-Fi, television and everything else you'd expect from a hotel stay, you'll leave these modern conveniences behind during your meditations in the splendor of North Carolina's Blue Ridge Mountains.
Tennessee meditation retreats
Seven Springs Yoga and Holistic Retreats
Maryville, Tennessee
If you've never experienced the beauty and serenity of the Smoky Mountains, Seven Springs offers you the opportunity. This meditation getaway provides a quiet retreat opportunity sure to reenergize you, build resilience and even help you connect at a more spiritual level. Seven Springs offers personal retreat packages for one or more people starting at a two nights' stay. Wellness services include private yoga classes, nature hikes and medicinal herb walks, a forest bath with tea and more. Vegetarian meals are also provided to further the objective of nourishing your entire being, both body and spirit. Beautifully designed and decorated yurts provide your lodging, and camping opportunities are available.
Texas meditation retreats
Retreat in the Pines
Mineola, Texas
Offered for women by women, Retreat in the Pines is the place for you to find healing and support in a nurturing environment without distraction or judgment. Chef-prepared meals are on the menu here, but so are guided meditations and gentle yoga. These self-care retreats make you feel comfortable while also guiding you toward better self-care and well-being. Choose from an ongoing menu of retreat options that include "self-love and acceptance," "mindfulness," "nurture" and a five-day beach retreat. Nature walks, essential oils, yoga and off-site activities are all part of the healing process depending upon your goals and the retreat you choose. And if you know someone who could benefit from such a retreat, gift cards are available, too.
Vermont meditation retreats
Setu
Brattleboro, Vermont
Known for Ayurveda—Indian practices of deep nourishment and well-being—Setu lies in the gorgeous New England foothills near the center of Vermont. You can find yoga classes, medicinal training, spa treatments and more. But you'll really love the meditation retreats. These offerings are ongoing and include instructors who will guide you through sound healing, health and nourishment and even custom experiences to revive and rejuvenate. Mountain views, garden walks, Indian cuisine and even a hot tub and sauna help make your weekend meditation retreat complete with this family-owned wellness center.
This article was originally published September 2022 and has been updated. Photo by oleksboiko/Shutterstock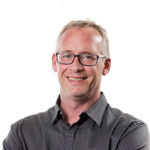 Bryan enjoys the digital space where arts and technology meet. As a writer, he has worked in education, health and wellbeing, and manufacturing. He also assists smaller businesses in web development including accessibility and content development. In his free time, he hikes trails in central Florida.