4 Steps to Getting the Most out of Mentorship
Most of us have had informal mentors throughout our lives—parents, teachers, former bosses. But in the professional world, in business, it's important to be intentional about seeking mentors who can help us polish our skills, navigate obstacles and ultimately achieve our goals. Here are some tips:
1. Determine your goals, what you seek to learn from a mentor and traits you'd like in that person.
2. Look for candidates, starting with people closest to you—family and friends—and move outward to people in your extended network, then to those with proven business success you want to emulate. Tap mutual acquaintances for recommendations. Sources may include your chamber of commerce, SCORE (formerly the Service Corps of Retired Executives), business publications and professional organizations. Don't be shy about approaching people who are very successful in your industry (remember that most people find satisfaction in passing on their wisdom), but do be respectful of their time.
3. When you've chosen your mentor or mentors, reach an agreement about your objectives, how often you'll meet, what happens if the relationship doesn't work and what should remain confidential.
4. Be open. Ask for frank and honest feedback, and use it constructively.
You've got the knowledge. Now you can (intentionally) find a mentor to help you succeed in business.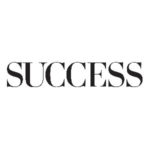 SUCCESS is your guide for personal and professional development through inspiration, motivation and training.