4 Keys to Achieving Balance in Life
---
What do you think is the key to achieving balance in life?
---
As a mom and an entrepreneur, balance is something I try to achieve on a daily basis. The key to striking a balance in my life has been compartmentalizing work, family and me-time. Mentally detaching from a growing business is hard to do when so many areas of it demand your attention. But it's important for me to disconnect so I can reconnect with my family and to myself.
—Antonella Argento, co-founder of LYNQ
---
Avoid being influenced by expectations of society and focus on what you love, what inspires you and what moves you toward achieving your goals. For me (and especially female entrepreneurs), I think work-life balance is a massive obstacle to overcome. But it's all about finding the balance that works for you and having a support system to back you along the way.
—Christine Yaged, co-founder and chief marketing officer of Launch Potato and FinanceBuzz
---
Listening to your body is key. If you feel tired, unmotivated or depressed, put work on pause. Do something else that doesn't involve brain power, such as physical activity, a walk in nature, a nap or even just a bath with Epsom salts.
—Amine Rahal, founder of IronMonk Solution
---
Balance begins at home. Having a supportive family is the foundation for being able to create a sustainable work, family and personal life balance while addressing the needs and expectations of all parties.
—Emmalyn Shaw, managing partner at Flourish Networks


---
---
Do you need weekly inspiration, success tips and self-help resources? Click here to sign up to join our weekly newsletter to help you achieve all your goals!
---
This article originally appeared in the September/October 2020 issue of SUCCESS magazine.
Photo by Korneevamaha/Twenty20.com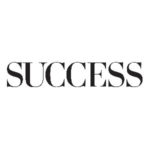 SUCCESS is your guide for personal and professional development through inspiration, motivation and training.