3 Powerful Goals for a Healthy and Happy Future
I hope to continue to live a purposeful, healthy life, with deep personal connections. I never want to stop growing, learning, and exercising. I hope to make more time for philanthropy, and to continue to nurture and set a good example for my twin 9-year olds. Ideally, I will finish an Iron Man at age 95, go home and float to the great beyond, surrounded by the people and creatures I love best.
—Andrea Chavez, founder of Pawscout
I hope that I live a life that I don't come to regret. I've read that common regrets of those on their deathbed are that they didn't spend enough time with family or friends, that they traveled more, or took more chances. I try to spend all my free time with family and friends, travel as much as possible, and dive in head first.
—Miron Lulic, founder and CEO of SuperMoney
My primary goal is to stay as strong as I can as long as I can, both mentally and physically. I want to be able to lift heavy objects and mentally deal with heavy and complicated topics.
—Manny Medina, CEO of Outreach
Related: Step Into Your Best Future With the Power of Choice
This article originally appeared in the Winter 2018 issue of SUCCESS magazine.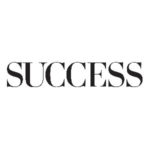 SUCCESS is your guide for personal and professional development through inspiration, motivation and training.