2017 SUCCESS Achiever of the Year: Marley Dias
"Frustration is fuel that can lead to the development of an innovative and useful idea."
Marley Dias, 13, came across a problem when she was 11: Nearly all of the books she read in school were about white boys and their dogs. She wanted to read more books that featured black girls as the main subjects, so she launched a campaign: #1000BlackGirlBooks. She collected and donated 1,000 books with black girls as the main characters to various communities. She also talked to educators and legislators about how to increase the production and consumption of diverse books.
In 2017 Dias wrote her own nonfiction book for kids 10 and older, Marley Dias Gets It Done—And So Can You! due out in January. The book explores numerous activism topics, including social justice, inclusion and using social media for good.
Read more 2017 SUCCESS Achievers of the Year stories:
---
---
This article originally appeared in the February 2018 issue of SUCCESS magazine.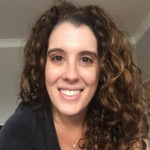 Jamie Friedlander is a freelance writer based in Chicago and the former features editor of SUCCESS magazine. Her work has been published in The Cut, VICE, Inc., The Chicago Tribune and Business Insider, among other publications. When she's not writing, she can usually be found drinking matcha tea into excess, traveling somewhere new with her husband or surfing Etsy late into the night.