17 Motivational Success Mantras
Like a butterfly fluttering just above your fingertips, sometimes success might seem to only flirt with the chance of letting you catch it. Except it's actually always within your reach, if you believe in yourself. Sometimes all it takes is having more crazy ideas, going on more adventures and really living your dreams to grab it.
Related: 7 Daily Habits of Exceptionally Successful People
If you're close to catching your butterfly, let these 17 motivational mantras for success inspire you to rise to greatness.
1. Have big dreams. You'll grow into them.
---

---

3. No masterpiece was ever created by a lazy artist.
---

4. The tallest oak in the forest was once just a little nut that held its ground.
---

5. One year equals 365 possibilities.
---

6. Don't wish for it, work for it.
---

---

8. Big journeys begin with the small steps.
---

9. Say yes to new adventures.
---

---

11. If the plan doesn't work, change the plan—but never the goal.
---

12. As you know more, you grow more.
---

---

14. Don't be afraid to be great.
---

15. Let it all go. See what stays.
---

---

17. You don't have to go fast. You just have to go.
Related: 7 Steps to Achieve Your Dream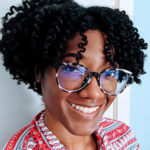 Lydia Sweatt is a freelance writer, bookworm, and bass guitar enthusiast. When she goes outside, a bicycle goes with her.