15 Inspiring Quotes About Giving
One of the best feelings in the world is giving. The positive energy is contagious. With just one act of kindness, you can inspire others to go out and plant seeds of happiness through giving, too.
Your greatest gift is the ability to share your blessings; it's what makes life meaningful. Remember what it means to be a giver with these 15 thoughtful quotes.
Related: True Success Begins the Second You Start Giving Back
1. "No one has ever become poor by giving." ―Anne Frank
---

2. "Remember that the happiest people are not those getting more, but those giving more." ―H. Jackson Brown Jr.
---

3. "Since you get more joy out of giving joy to others, you should put a good deal of thought into the happiness that you are able to give." ―Eleanor Roosevelt
---

4. "We must give more in order to get more. It is the generous giving of ourselves that produces the generous harvest." ―Orison Swett Marden
---

5. "We make a living by what we get. We make a life by what we give." ―Winston S. Churchill
---

---

7. "For it is in giving that we receive." ―St. Francis of Assisi
---

---

9. "It is every man's obligation to put back into the world at least the equivalent of what he takes out of it." ―Albert Einstein
---

10. "The meaning of life is to find your gift. The purpose of life is to give it away." ―Pablo Picasso
---

11. "Think of giving not as a duty but as a privilege." ―John D. Rockefeller Jr.
---

12. "I have found that among its other benefits, giving liberates the soul of the giver." ―Maya Angelou
---

13. "The best way to find yourself, is to lose yourself in the service of others." —Mahatma Gandhi
---

14. "The best thing to do with the best things in life is to give them away." —Dorothy Day
---

15. "Those who are happiest are those who do the most for others." —Booker T. Washington
Related: Tony Robbins on Success Through Giving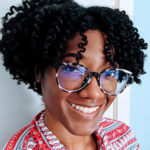 Lydia Sweatt is a freelance writer, bookworm, and bass guitar enthusiast. When she goes outside, a bicycle goes with her.