13 Quotes for an Attitude of Thankfulness
A rich life comes from giving. Giving your cheerful spirit and your precious time to others. It's the whole point of being alive.
If you want to be a giver, the kind of person whose compassionate personality spreads a powerful glow, start with gratitude. When you're thankful for the goodness around you, you can see life through a stronger, brighter lens that magnifies the blessings you receive daily.
Related: 7 Ways to Be Thankful Every Day
Gratitude is the catalyst. Use these 13 inspiring quotes to make this word a priority in your life.
---

2. "Gratitude can transform common days into thanksgivings, turn routine jobs into joy, and change ordinary opportunities into blessings." ―William Arthur Ward
---

3. "Appreciation can make a day—even change a life. Your willingness to put it into words is all that is necessary." ―Margaret Cousins
---

4. "Gratitude turns what we have into enough, and more. It turns denial into acceptance, chaos into order, confusion into clarity… it makes sense of our past, brings peace for today, and creates a vision for tomorrow." ―Melody Beattie
---

5. "When we focus on our gratitude, the tide of disappointment goes out and the tide of love rushes in." ―Kristin Armstrong
---

6. "If you are really thankful, what do you do? You share." ―W. Clement Stone
---

7. "No one who achieves success does so without the help of others. The wise and confident acknowledge this help with gratitude." ―Alfred North Whitehead
---

8. "There is a calmness to a life lived in gratitude, a quiet joy." ―Ralph H. Blum
---

9. "Let gratitude be the pillow upon which you kneel to say your nightly prayer." ―Maya Angelou
---

10. "Gratitude unlocks all that's blocking us from really feeling truthful, really feeling authentic and vulnerable and happy." ―Gabrielle Bernstein
---

11. "As we express our gratitude, we must never forget that the highest appreciation is not to utter words, but to live by them." ―John F. Kennedy
---

12. "Gratitude doesn't change the scenery. It merely washes clean the glass you look through so you can clearly see the colors." ―Richelle E. Goodrich
---

13. "Gratitude opens the door to the power, the wisdom, the creativity of the universe. You open the door through gratitude." ―Deepak Chopra
Related: 4 Science-Backed Reasons Gratitude Brings You Happiness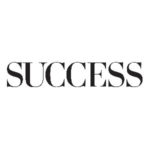 SUCCESS is your guide for personal and professional development through inspiration, motivation and training.