Why the Small Steps Matter
The water hyacinth is one of the most beautiful and unusual plants on earth. A delicate flower with six petals, it ranges in color from blue to lavender to pink and floats on the surface of ponds in warm areas.
What makes the water hyacinth special is that it is one of the fastest-growing plants in the world. A single water hyacinth can produce as many as 5,000 seeds and sends out short stems that become new plants. Over time a single water hyacinth continuously doubles itself—one plant becomes two, two plants become four, four plants become eight, and so on.
One day there was a very beautiful and very small water hyacinth growing near the edge of a big pond. Nobody ever noticed it. Nobody noticed when, on the second day, it had doubled. Nobody noticed the water hyacinths on the third or fourth day either. Although they kept doubling in numbers, the water hyacinths were so small on the big pond that you'd have to look closely to see them.
Related: Why the Small Things Matter
For two weeks, the water hyacinths continued to double, but still covered only one small part of the pond's huge surface. On Day 20, a person passing the pond noticed something floating along the shore, but mistook it for a lost towel or a discarded trash bag. But by Day 30, it was impossible to ignore the hyacinths because a blanket of beautiful flowers now covered the pond's entire surface. This compounding growth leads the plant to be considered a seriously invasive species, but that doesn't detract from the hyacinth's beauty.
Small actions might not seem like much at first, but over time, they can have a compounding effect. Actions add up or intensify over time and you can achieve big results from small daily steps. This is the lesson adapted from the text of SUCCESS for Teens: Real Teens Talk about Using the Slight Edge, the cornerstone material of SUCCESS for Teens, a personal-development curriculum by the SUCCESS Foundation. (SUCCESSFoundation.org offers free downloads of the e-book, facilitator's guide and audio to qualifying public schools, churches and nonprofit youth-development programs.)
Small actions might not seem like much at first, but over time, they can have a compounding effect.
As you read, keep the image of the water hyacinth in your mind. You are making choices every day, every hour of your life, and the impact of those choices spreads throughout your life like a blanket of water hyacinths covering a pond. You might not see the results of your choices today, tomorrow or even next year. But over time, you will see the results of your actions.
The question is this: What kinds of actions will you choose?
Related: 10 Ways Successful People Make Smart Decisions
To download the SUCCESS for Teens e-book, learn about the program, share your story about it or make a contribution, visit SUCCESSFoundation.org. Leaders, participants and donors can request a profile in SUCCESS by emailing [email protected].
This article originally appeared in the October 2017 issue of SUCCESS magazine.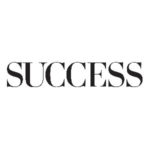 SUCCESS is your guide for personal and professional development through inspiration, motivation and training.