Why Randi Zuckerberg Put Her Day Job on Hold to Pursue Her Passion
When Randi Zuckerberg was 13, she played Peggy Sawyer in her school's production of the musical 42nd Street. She was hooked on acting immediately. Her AOL Instant Messenger screen name is still Peggy42ndStreet.
Despite writing two books, running her own business (Zuckerberg Media), hosting a radio show and managing a website (Dot Complicated), Zuckerberg, now 34, still found time to chase her childhood dream of performing on Broadway. Beginning in March 2014, she acted in approximately 30 shows during a one-month run in Rock of Ages, the venerable classic-rock musical featuring hits from '80s icons such as Bon Jovi, Poison and Twisted Sister.
The former Facebook exec (she is CEO Mark Zuckerberg's sister and was director of marketing there from 2005 to 2011, as well as one of the first 20 hires) is part of a new project launching this spring: Quit Your Day Job, an eight-episode Oxygen network reality show in which aspiring millennials can pitch themselves (and their ideas) to Zuckerberg and three other investors.
Zuckerberg and her fellow judges will also serve as mentors to the millennials throughout the show, which premieres on March 30. Pursuing her passion by performing in Rock of Ages opened up doors Zuckerberg never imagined—both personally and professionally—and gave her the insight she needed to coach others looking to turn their dreams into reality.
Related: Stop Fantasizing and Start Saying 'Yes, and' to Your Dreams
I Wanna Rock
Zuckerberg is bubbly, captivating and genuinely excited to chat about what she learned about herself during her time performing on Broadway. She landed her spot in Rock of Ages after the show's producers—who were running a social networking promotion at the time—saw a TED Talk she gave about the intersection of social media and Broadway. They also knew she had been in the cover band Feedbomb, composed of Facebook employees, which performed tongue-in-cheek tunes such as "Fund Me Maybe."
"For over 2,000 performances, Rock of Ages has taken audiences on a wild ride back to when 'social' meant something very different," wrote producer Matthew Weaver in a statement at the time. "So for the next four weeks, kicking off with Randi Zuckerberg, we're going to be 'sharing' the love with our audiences with a ton of fun surprises."
The day she got the call to be on Broadway changed her life.
"I think performing in Rock of Ages is one of the greatest things to ever happen to me," she says. "I never dreamed I would have a chance to be on Broadway. It was the No. 1 bucket list item in my life, and I never thought I would actually live it. I was scared to death of the opportunity. It taught me a lot about saying yes to new experiences in life and digging deep and finding what you're made of."
She says that while performing in Rock of Ages, those close to her—such as her husband, Brent Tworetzky, executive vice president at media company XO Group—could sense a change in her aura.
"My husband actually commented that I seemed lighter in my soul. I know that's a cheesy thing to say, but I think when you're truly doing what you love, everyone around you can feel it. Because of that, after having the incredible opportunity at the intersection of tech and theater, my husband and I actually moved from California to New York."
She may have been in the public eye for many years while at Facebook, but Zuckerberg says the moment she first stepped onstage was unlike any other in her life. She starred as Regina, the hippie-esque city planner, and sang hits such as Twisted Sister's "We're Not Gonna Take It" and Starship's "We Built This City."
"Oh my gosh," she says, overflowing with enthusiasm. "I think it was the most excited I ever felt in my life. I was also incredibly nervous. I remember distinctly [thinking]: Randi, this is the moment you either really, really step it up and it changes the course of your life, or you don't live up to it."
"I think more of us as adults should think about how we can incorporate the childhood dream we all had into our everyday lives."
Her close friend, Hasti Kashfia—a fashion stylist who has collaborated with Zuckerberg on professional projects in the past—says she was shocked when Zuckerberg later told her she was pregnant at the time of her Broadway debut.
"You would never guess that somebody in the first trimester would have that energy, and I think that energy was coming out of doing something that she loved so much," Kashfia says.
We're Not Gonna Take It
Zuckerberg doesn't spend an inordinate amount of time dwelling on "what-ifs."
"I hope to think, even if I hadn't had the opportunity on Broadway, I would've found my love at some point, whether it was through community theater [or] whether it was through business keynotes. I encourage everyone out there who is feeling like they took a wrong turn off the path at some point that the path isn't straight, it curves back."
Related: 5 Ways to Reframe Failure
She stresses how important she thinks it is to pursue one's passions, especially in a world fraught with pressure to only focus on one thing.
"I think unfortunately a lot of us work in very demanding industries where there is a lot of pressure to give every second of time to your job," she says.
Zuckerberg thinks the pressure is stronger for women than men.
"I do think there is a stigma we have to overcome as women to allow us to focus on our passions," she says. "A lot of times, it feels like it's OK to focus on your career and your family, but you shouldn't take time for yourself to do anything frivolous or indulgent. I think that's really something we need to move beyond as a society for the next generation of women to feel like they have the opportunity to pursue what they love."
Hit Me With Your Best Shot
Zuckerberg believes too many people allow financial or personal obligations to derail their dreams. But she thinks sometimes it's possible to weave those dreams into our daily routines.
"I think more of us as adults should think about how we [can] incorporate the childhood dream we all had into our everyday lives because most of us aren't going to get the chance to be on Broadway, no matter how much we love it. But how can you incorporate that love of performance into your day-to-day life?"
Throughout her career—whether she realized it at the time or not—the performer inside of her always managed to peek through.
"I do think there's a middle ground all of us can find between the passionate dream we have and the current reality of our professional lives."
"I love any opportunity to perform onstage," she says. "And it's interesting because now when I look back at my career and my focus, I still gravitated toward that in different ways. For example, I loved being a public speaker on behalf of Facebook, and even now I do a lot of public speaking."
Zuckerberg has achieved what she believes is a healthy balance in the business keynote addresses she gives about technology and social media at conferences. During these speaking events, she sometimes sings or does stand-up comedy.
"Now the type of speech I give is more like a one-woman show than a business keynote," she says with a laugh. "For me, that has really become the middle ground of performance [in this business]. I do think there's a middle ground all of us can find between the passionate dream we have and the current reality of our professional lives."
Every Rose Has Its Thorn
Not everyone in Silicon Valley, where Zuckerberg lived at the time of the show, praised her decision to perform in Rock of Ages.
"I come from a one-industry town, so this is probably something a lot of people who work in one-industry towns can relate to," she says, her tone turning more serious. "In Silicon Valley, probably much like it is in L.A. or D.C., there's a lot of pressure to be singularly focused on your startup."
Kashfia says she witnessed the stress of Silicon Valley that Zuckerberg faced. "I think she really proved that she could manage both and do a phenomenal job at both of them," she says.
Zuckerberg thinks the pressure comes from investors who are trying to get a faster turnaround on their money. In the mid-2000s, owners of tech companies would set a goal of selling their business in 10 years. Today the goal is 18 months.
But Zuckerberg didn't let Silicon Valley pressures faze her.
"Someone like me going off to be on Broadway is distrusted, unfocused or not 'committed to tech.' And that's definitely something I had to overcome."
Undercover Love
The Rock of Ages experience gave Zuckerberg, an avid theatergoer, a behind-the-scenes look at the theater industry that she used to her advantage professionally.
"I always fancied myself as someone who loved and appreciated the arts, but never walked a mile in the shoes of a professional actor or someone who makes their living in the theater. Doing that for two months gave me such tremendous new perspective on what it's actually like to live as an artist. And that's something I think you can't truly love or appreciate in an industry unless you've been inside it that way."
For Zuckerberg, working in both theater and technology has unlocked a new world of opportunity for her in between: the ability to be an expert in how technology is changing traditional Broadway practices, such as how we access our tickets and playbills.
"There's so much tech advancement happening in theater right now and no one is really sitting at the middle of it. When you're sitting there in Silicon Valley and you're only focusing on your tech startup, you miss all of this amazing opportunity out there."
She learned that in order to effectively capitalize on this new niche, she had to fully understand it first.
"I can't tell you how many people have pitched me a tech startup about disrupting the arts or disrupting [theater] ticketing, but they've never worked a day in the theater," she says. "That's great you're working 24/7 on your startup and you have financial backing from a seed [fund], but until you've taken the time to walk a mile in the shoes of someone who works in theater, how can you disrupt the industry?"
Zuckerberg believes the future holds promise for her and others who sit at this intersection. She aspires to one day produce theater and invest in tech companies working with the arts.
"My hope is that I'm going to be able to turn what I once thought was a passion project into a real part of my professional career," she says.
Don't Stop Believin'
Zuckerberg straddles the worlds of tech investor, CEO, Emmy-nominated TV producer, performer and mom (Asher, 4 and Simi, 1)—all with enough time to watch about four Broadway shows a week. This is, she says with a laugh, how she relaxes.
"You are totally going to laugh at me… but I love theater so much that even in my free time, I go see more theater. I think that shows I truly love something, when I spend almost my whole week doing stuff with theater and then for fun, I go see more theater."
Related: How to Carve Out Your Life's Passion
This article appears in the April 2016 issue of SUCCESS magazine.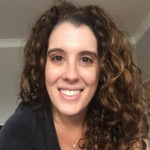 Jamie Friedlander is a freelance writer based in Chicago and the former features editor of SUCCESS magazine. Her work has been published in The Cut, VICE, Inc., The Chicago Tribune and Business Insider, among other publications. When she's not writing, she can usually be found drinking matcha tea into excess, traveling somewhere new with her husband or surfing Etsy late into the night.