Parents play a major role in shaping their children's attitudes about debt, saving and spending. But 15- to 25-year-olds have a sizeable impact on their parents' spending behavior, particularly when it comes to technology, according to a survey conducted by InSites Consulting and MTV.
51% say they influence the technology their parents' adopt.
41% say they influence their parents' purchase of products and services.
31% say they influence their parents' decisions on where to shop.
So what appeals to the Gen Y market? Survey respondents listed the five most important characteristics for a brand or product as:
1. Up to date
2. Own style
3. Real/authentic
4. Uniqueness
5. Clean reputation
Coolness and trendiness ranked much farther down the list, which indicates Gen Y'ers are looking for substance over form, and originality instead of cookie-cutter style. If you can manage to present an authentic image that meets those demands, maybe they'll talk their parents into giving your product or service a shot.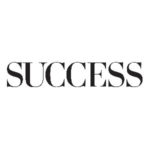 SUCCESS is your guide for personal and professional development through inspiration, motivation and training.