The Best Time-Management Strategies
---
What is your best time-management strategy?
---
MY FAVORITE TIME-MANAGEMENT STRATEGY IS CALLED THE POMODORO TECHNIQUE. You break your work day into 25-minute chunks separated by five-minute breaks, which helps you stay focused and motivated.
— Frederik Bussler, CEO of Bitgrit Inc.




FOR ME, TIME MANAGEMENT IS ALL ABOUT LISTS. Every day, I have a list of items to accomplish. Some are personal. Some are professional. Some take priority (exercise, investor relations), some get pushed to tomorrow (compliance), some get pushed to next week (blogging). Interestingly, I find that the more "non-work" stuff I take on, the more organized and efficient I become overall.
— Grant Feek, co-founder and CEO of TRED


WORK DURING YOUR PEAK TIME, AND PROTECT THAT TIME from meetings or distractions. You'll get so much more done this way.
— Rachel Beider, CEO of PRESS Modern Massage





I SET DAILY TO-DO LISTS AND WORK ON THE HIGHEST PRIORITY and most time-sensitive items each day. While not everything will get done, a lot will, and my time will largely be spent productively.
—Adam Mendler, CEO of The Veloz Group



Related: 12 Time Management Techniques to Help You Make the Most of Your 24 Hours
This article originally appeared in the January/February 2020 issue of SUCCESS magazine.
Image by Magura/Shutterstock.com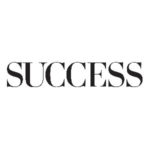 SUCCESS is your guide for personal and professional development through inspiration, motivation and training.